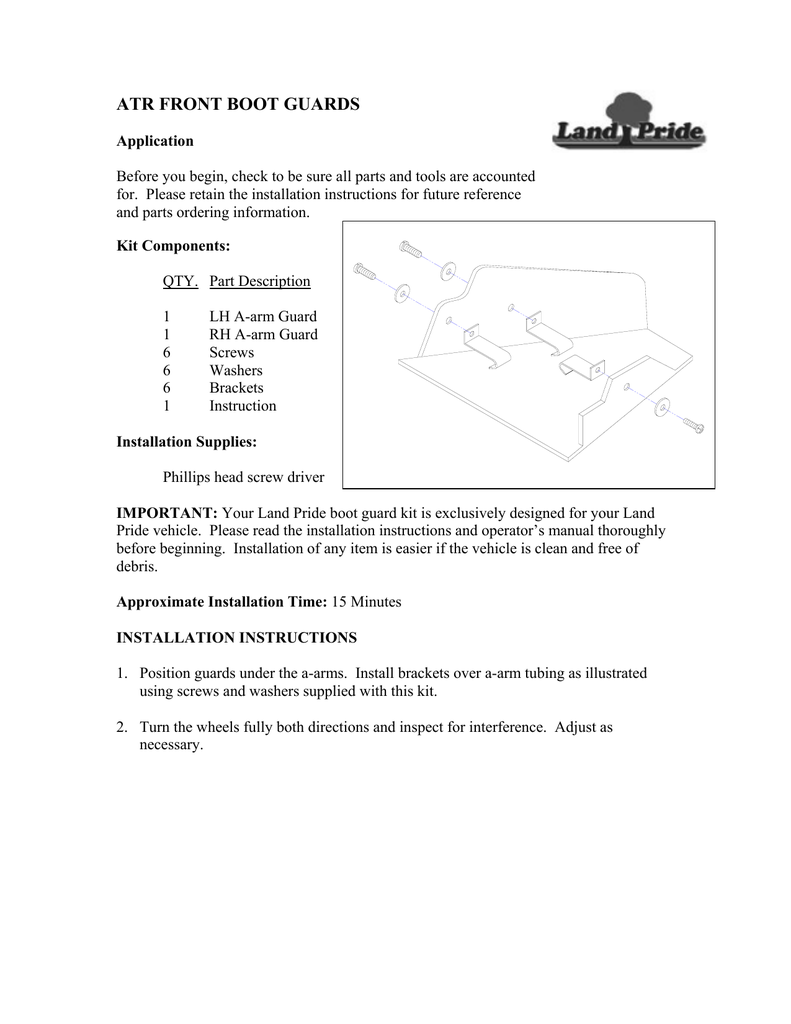 ATR FRONT BOOT GUARDS
Application
Before you begin, check to be sure all parts and tools are accounted
for. Please retain the installation instructions for future reference
and parts ordering information.
Kit Components:
QTY. Part Description
1
1
6
6
6
1
LH A-arm Guard
RH A-arm Guard
Screws
Washers
Brackets
Instruction
Installation Supplies:
Phillips head screw driver
IMPORTANT: Your Land Pride boot guard kit is exclusively designed for your Land
Pride vehicle. Please read the installation instructions and operator's manual thoroughly
before beginning. Installation of any item is easier if the vehicle is clean and free of
debris.
Approximate Installation Time: 15 Minutes
INSTALLATION INSTRUCTIONS
1. Position guards under the a-arms. Install brackets over a-arm tubing as illustrated
using screws and washers supplied with this kit.
2. Turn the wheels fully both directions and inspect for interference. Adjust as
necessary.

* Your assessment is very important for improving the work of artificial intelligence, which forms the content of this project