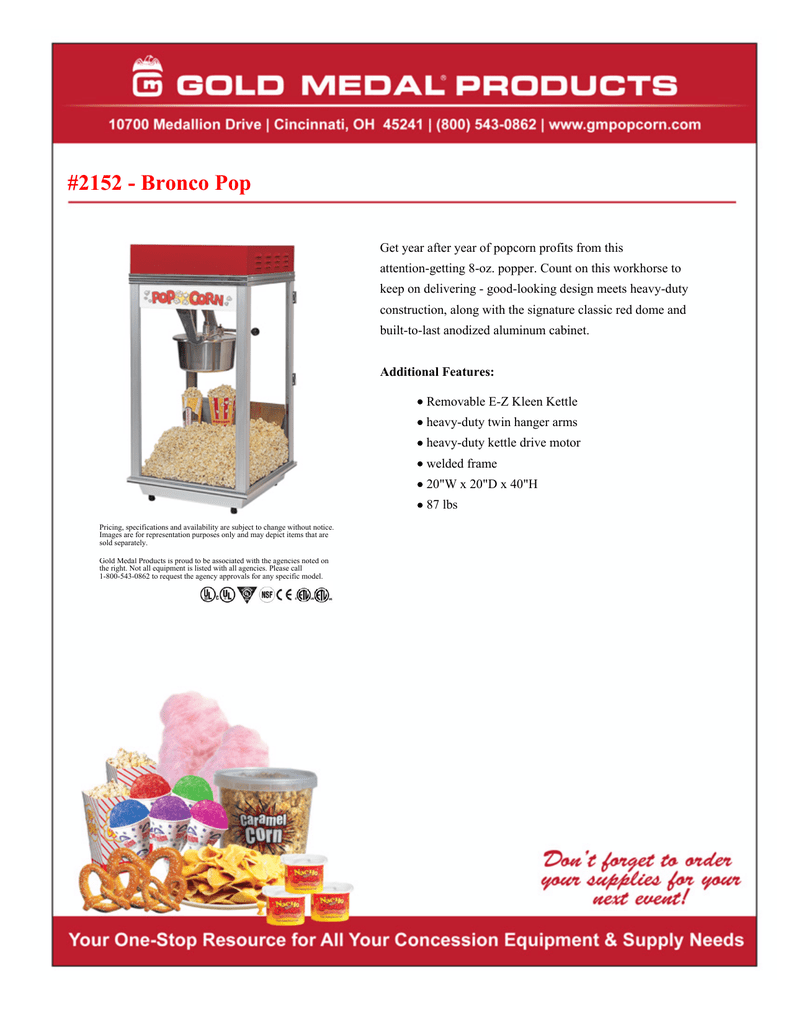 #2152 - Bronco Pop
Get year after year of popcorn profits from this
attention-getting 8-oz. popper. Count on this workhorse to
keep on delivering - good-looking design meets heavy-duty
construction, along with the signature classic red dome and
built-to-last anodized aluminum cabinet.
Additional Features:
Removable E-Z Kleen Kettle
heavy-duty twin hanger arms
heavy-duty kettle drive motor
welded frame
20"W x 20"D x 40"H
87 lbs
Pricing, specifications and availability are subject to change without notice.
Images are for representation purposes only and may depict items that are
sold separately.
Gold Medal Products is proud to be associated with the agencies noted on
the right. Not all equipment is listed with all agencies. Please call
1-800-543-0862 to request the agency approvals for any specific model.

* Your assessment is very important for improving the work of artificial intelligence, which forms the content of this project