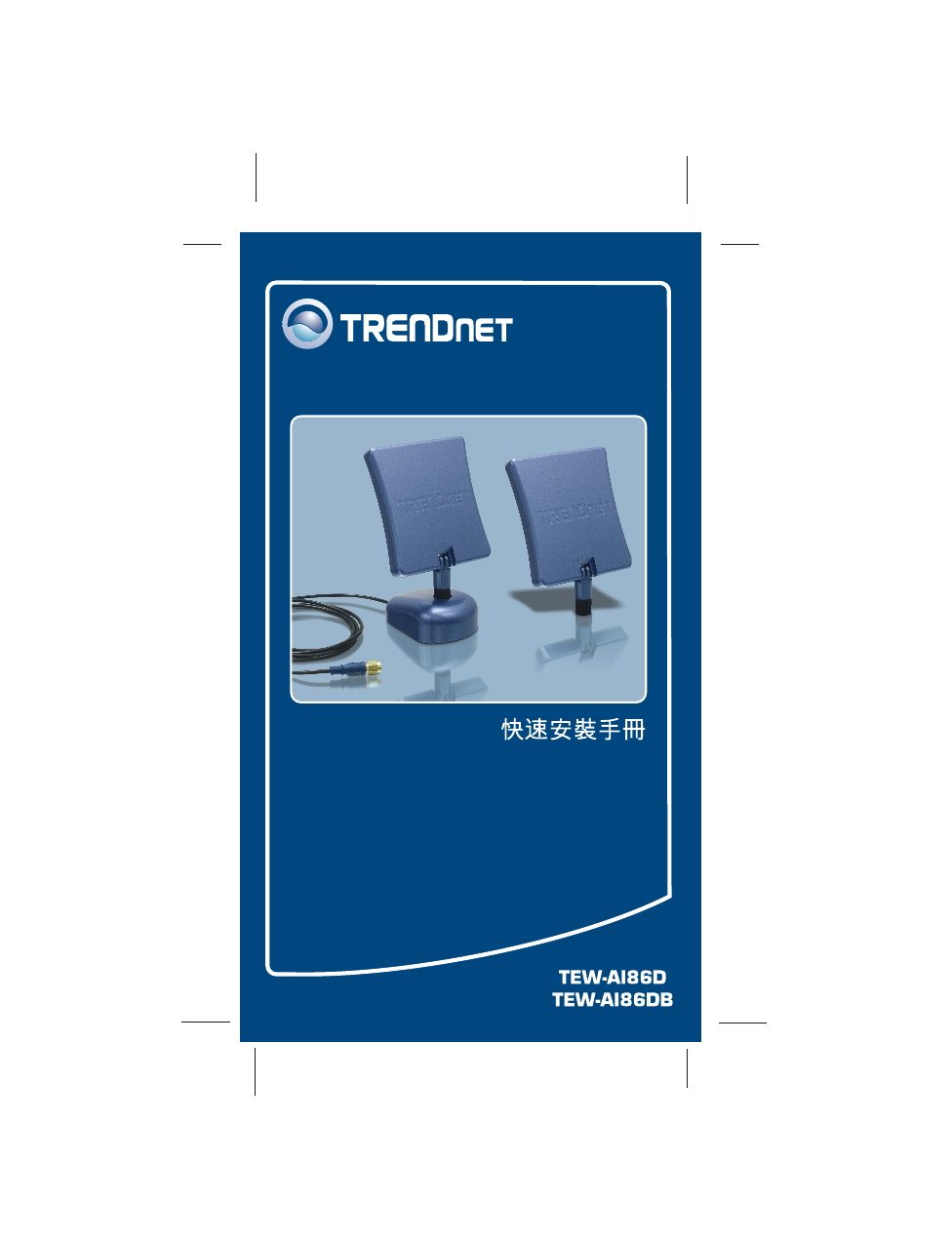 ORT
FEES ER
TEW-AI86D
TEW-AIS6DB
EC 05
1. TF oe eee eee ees 1
1. ЕЙ ВХ ВИ coe 1
Y AL: 1) eee eee 3
| L.nccccccererarara nana nana nana nana ana aan ananas 7
Version:08.25.2006
BEL
* TEW-Al86D/TEW-AI86DB
o RiRE TERE (REAM TEW-AIS6DB)
« RERKFM
RMAREMNETA
(EE FAA TEW-AI750B only)
\e
Emi
RENA RRE RAS SVA BR, TEES ENE
FRE SARA Fo
As
Ms
A EE: ARM ETERS 0°to 180° RHEE 360°, N
EAN ARRE EE LEA EE KiREIB 360°,
18 52 | E JR (RRE REE
3 7 EX 47 EEE AT EA PANES 40 46 SEDA 4% E ETE
KAREN Lo
у
ETT 15
155 EA PILAR EE
AAA ARE ELIO AS:
AT EPEERARAE NER ERE NA EEE
El, Ar 24180 ANTE MATA o
A Ea: BAWFIE BARS FE (102 BRE
LEE HEB REZ E 1 A AN Client im
ВВМ В
TEW-AIS6DB 7 80° IFA AE E, ALTEA
DARE EJEA E EME EA
TEW-AI86DB Xi te ER £2 ik 25 80 ЕЕ 7 55/38 fk A
JE El LP MO REN.
EC ANDE
Л\ =F REE EEE THRE SE,
BRIER HAE BHREESHA
BREMABUR FERRE TBREESEH
RAIL EEE,
Л\ BTROEENENERD BHIEBS BEES
RIG RET KIER, BR, ПЕНН ЩЕ, НА
Ro
|
ше
ЖИВ ВНЕ HB EER AR ÉCRAN EB
AN 25: SIE AP/ Client 5B SEE £5 BI 60 KSA
Е СЧВЕЛ ДА 13 К),
ER LESER TFT, ER
MALE), RIAMETEZ HEN,
BERR
EER ELR AES AERLUAR BAEBEEH
ZE JE (SL 44 1/81) (3mm)). EU TEMBER EET
5mm (1/8 If) AY SR KA ST TE Hho
Arm:
ea »
ЛЕ Л КРАЕ НЕЕ Я ТЕЛА Е На
ХЕ EAN KACAR ETE E EE TS AER ELA
RER AIR
BOTA 28 RAR 66 Z AEE IE MR TEAR |
NE RICA ЕВЕ ВИТ ВЕ Е PEARL AAC EE S/R EER
AER: MEREMEENNE MN EC TEEMB
KART, DI 199 RL 6% KARL AE AAA EN AE
+.
| Troubleshooting
Ql. AH ERE LEX RFE TEW-AIB6D ÉS WiFi FAR?
A1. TEW-Al86D x= — B48 mI BH KR, Reet IE EEE
MIENTAS. TEEMABMEN ARIANE, RENA
HEAR A ETE ARENA AE.
Q2. RENE A SIETE AER, m ARA EE
TEW-AI86D EN FASE SEE. ЖА, ЗОНЫ В ЛАБ ЯКО IN ENE-MAR
BRERA SRF.
А2. FERRE ERNE RRR ERE SEK LE
E 2 5 MEBZ ENT)
Q3. TEW-AI86D RF REMI AYIEEE 802.11a HY EAR IR HES NERF
FE?
A3. ID. TEW-AI86D AR IEEE 802.11a/b/g PER В
HA.
Q4. CRE —EEA ZI TEW-AIS6DB Py EY 124% 2-5 16 SA ST?
Ad. AE TEMRIRTENS TEW-AIG6DB 2EER7E NA EEN LIE E
IEEE, EE APTA AER,
RH IR HS TEW-AI86D/TEW-AIS6DB ÉY F5 55, 55 SÉTRENDnet
BZ EERIE,
EH
ARERR FEFCC MCENPIERE,
BER EEEU THOR:
(1) EERBIETFEELHEEN TE.
(2) EERBAEBREMKRIN TE. SEBEL FEERENTE,
BETERFINRABRY —LE
FC C € Ko REA RA ENEE 177
I
WBF HART EHE RN ES.
MARE: SIE 167%) FEAT AÑOS MENS LEN ZE ra POT | 8 НО СЕ A EE 4 Г В
TUBE, ARABES miN CER 516 E TE AIR MEE (MEAN
Eo
Limited Warranty
TRENDnet warrants its products against defects in material
and workmanship, under normal use and service, for the
following lengths of time from the date of purchase.
TEW-AI86D/TEW-AI86DB - 3 Years Warranty
If a product does not operate as warranted above during the
applicable warranty period, TRENDnet shall, at its option and
expense, repair the defective product or part, deliver to
customer an equivalent product or part to replace the
defective item, or refund to customer the purchase price paid
for the defective product. All products that are replaced will
become the property of TRENDnet. Replacement products
may be new or reconditioned.
TRENDnet shall not be responsible for any software,
firmware, information, or memory data of customer contained
in, stored on, or integrated with any products returned to
TRENDnet pursuant to any warranty.
There are no user serviceable parts inside the product. Do
not remove or attempt to service the product by any
unauthorized service center. This warranty is voided if (i) the
product has been modified or repaired by any unauthorized
service center, (ii) the product was subject to accident, abuse,
or improper use (iii) the product was subject to conditions
more severe than those specified in the manual.
Warranty service may be obtained by contacting TRENDnet
office within the applicable warranty period for a Return
Material Authorization (RMA) number, accompanied by a copy
of the dated proof of the purchase. Products returned to
TRENDnet must be pre-authorized by TRENDnet with RMA
number marked on the outside of the package, and sent
prepaid, insured and packaged appropriately for safe
shipment.
WARRANTIES EXCLUSIVE: IF THE TRENDnet PRODUCT
DOES NOT OPERATE AS WARRANTED ABOVE, THE
CUSTOMER'S SOLE REMEDY SHALL BE, AT TRENDnet'S
OPTION, REPAIR OR REPLACEMENT. THE FOREGOING
WARRANTIES AND REMEDIES ARE EXCLUSIVE AND ARE IN
LIEU OF ALL OTHER WARRANTIES, EXPRESSED OR IMPLIED,
EITHER IN FACT OR BY OPERATION OF LAW, STATUTORY OR
OTHERWISE, INCLUDING WARRANTIES OF
MERCHANTABILITY AND FITNESS FOR A PARTICULAR
PURPOSE. TRENDnet NEITHER ASSUMES NOR AUTHORIZES
ANY OTHER PERSON TO ASSUME FOR IT ANY OTHER
LIABILITY IN CONNECTION WITH THE SALE, INSTALLATION
MAINTENANCE OR USE OF TRENDnet'S PRODUCTS.
TRENDnet SHALL NOT BE LIABLE UNDER THIS WARRANTY IF
ITS TESTING AND EXAMINATION DISCLOSE THAT THE
ALLEGED DEFECT IN THE PRODUCT DOES NOT EXIST OR
WAS CAUSED BY CUSTOMER'S OR ANY THIRD PERSON'S
MISUSE, NEGLECT, IMPROPER INSTALLATION OR TESTING,
UNAUTHORIZED ATTEMPTS TO REPAIR OR MODIFY, OR ANY
OTHER CAUSE BEYOND THE RANGE OF THE INTENDED
USE, OR BY ACCIDENT, FIRE, LIGHTNING, OR OTHER
HAZARD.
LIMITATION OF LIABILITY: TO THE FULL EXTENT ALLOWED
BY LAW TRENDnet ALSO EXCLUDES FOR ITSELF AND ITS
SUPPLIERS ANY LIABILITY, WHETHER BASED IN CONTRACT
OR TORT (INCLUDING NEGLIGENCE), FOR INCIDENTAL,
CONSEQUENTIAL, INDIRECT, SPECIAL, OR PUNITIVE
DAMAGES OF ANY KIND, OR FOR LOSS OF REVENUE OR
PROFITS, LOSS OF BUSINESS, LOSS OF INFORMATION OR
DATE, OR OTHER FINANCIAL LOSS ARISING OUT OF ORIN
CONNECTION WITH THE SALE, INSTALLATION,
MAINTENANCE, USE, PERFORMANCE, FAILURE, OR
INTERRUPTION OF THE POSSIBILITY OF SUCH DAMAGES,
AND LIMITS ITS LIABILITY TO REPAIR, REPLACEMENT, OR
REFUND OF THE PURCHASE PRICE PAID, AT TRENDnet'S
OPTION. THIS DISCLAIMER OF LIABILITY FOR DAMAGES
WILL NOT BE AFFECTED IF ANY REMEDY PROVIDED HEREIN
SHALL FAIL OF ITS ESSENTIAL PURPOSE.
Governing Law: This Limited Warranty shall be governed by the
laws of the state of California.
AC/DC Power Adapter, Cooling Fan, and Power Supply carry 1
Year Warranty Ex
@ TRENDneT
У 4.
ЖЕРОМ 32 3%
EE
75: (866) 845-3673
ME: (310)626-6267
#835: www.trendnet.com
E: supportQtrendnet.com
24/7 Tech Support
а
EA: 02-27595787
ME: 02-27276941
EE: f.liaoQtrendnet.com
EME:
E: 8:30AM - 6:00PMEl —Eli8 E
REESE (E A RN
и
QoL 365
S
X
Product Warranty Registration
Please take a moment to register your product online.
Go to TRENDnet's website at http:/ / www.trendnet.com
TRENDNET
3135 Kashiwa Street
Torrance, CA 90505
USA
Copyright ©2006. All Rights Reserved. TRENDnet.