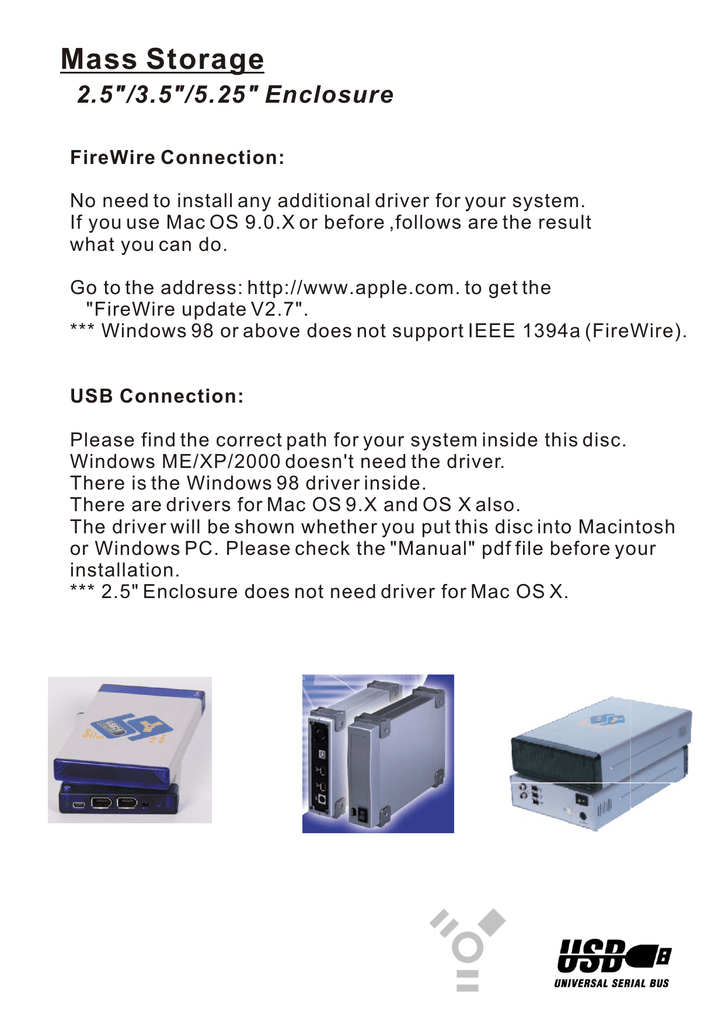 Mass Storage
2.5"/3.5"/5.25" Enclosure
FireWire Connection:
No need to install any additional driver for your system.
If you use Mac OS 9.0.X or before ,follows are the result
what you can do.
Go to the address: http://www.apple.com. to get the
"FireWire update V2.7".
*** Windows 98 or above does not support IEEE 1394a (FireWire).
USB Connection:
Please find the correct path for your system inside this disc.
Windows ME/XP/2000 doesn't need the driver.
There is the Windows 98 driver inside.
There are drivers for Mac OS 9.X and OS X also.
The driver will be shown whether you put this disc into Macintosh
or Windows PC. Please check the "Manual" pdf file before your
installation.
*** 2.5" Enclosure does not need driver for Mac OS X.

* Your assessment is very important for improving the work of artificial intelligence, which forms the content of this project