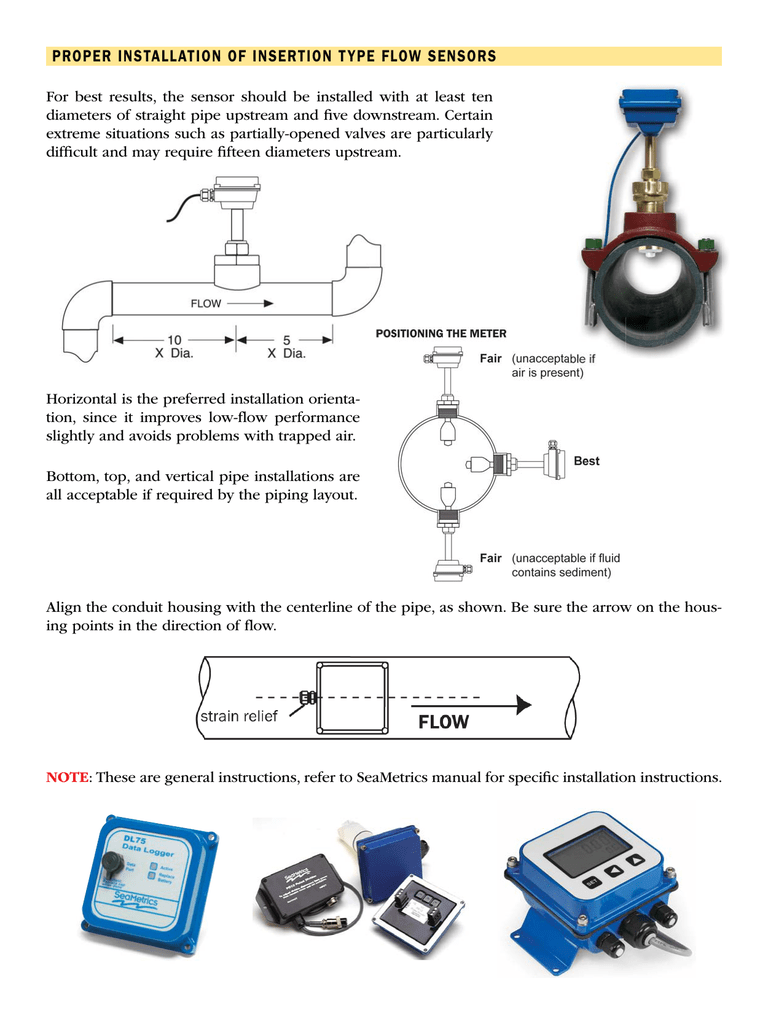 PROPER INSTALLATION OF INSERTION TYPE FLOW SENSORS
For best results, the sensor should be installed with at least ten
diameters of straight pipe upstream and five downstream. Certain
extreme situations such as partially-opened valves are particularly
difficult and may require fifteen diameters upstream.
Horizontal is the preferred installation orientation, since it improves low-flow performance
slightly and avoids problems with trapped air.
Bottom, top, and vertical pipe installations are
all acceptable if required by the piping layout.
Align the conduit housing with the centerline of the pipe, as shown. Be sure the arrow on the housing points in the direction of flow.
NOTE: These are general instructions, refer to SeaMetrics manual for specific installation instructions.

* Your assessment is very important for improving the work of artificial intelligence, which forms the content of this project