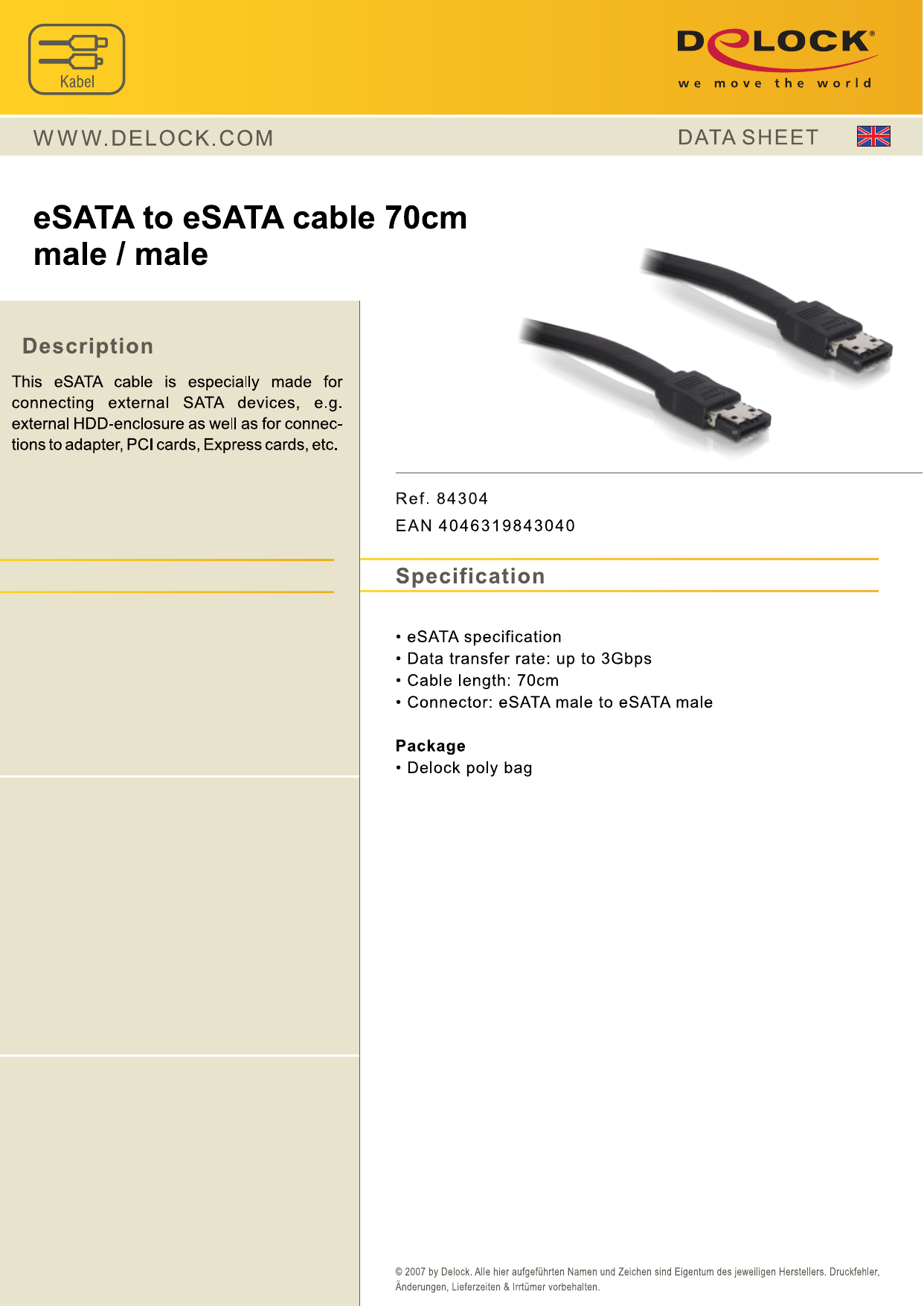 —
— >
Kabel
WWW.DELOCK.COM
DOLOCK
we move the world
DATA SHEET E
eSATA to eSATA cable 70cm
male / male
Description
This eSATA cable is especially made for
connecting external SATA devices, e.g.
external HDD-enclosure as well as for connec-
tions to adapter, PCI cards, Express cards, etc.
Ref. 84304
EAN 4046319843040
Specification
eSATA specification
* Data transfer rate: up to 3Gbps
* Cable length: 70cm
* Connector: eSATA male to eSATA male
Package
* Delock poly bag
© 2007 by Delock. Alle hier aufgeführten Namen und Zeichen sind Eigentum des jeweiligen Herstellers. Druckfehler,
Änderungen, Lieferzeiten & Irrtümer vorbehalten.

* Your assessment is very important for improving the work of artificial intelligence, which forms the content of this project