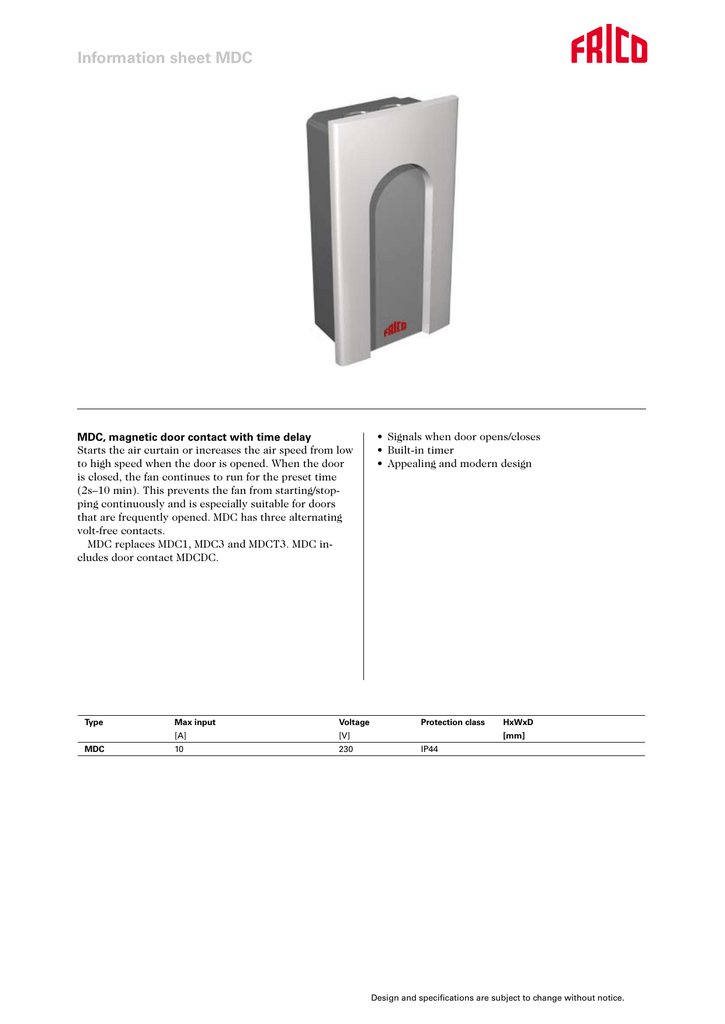 Information sheet MDC
MDC, magnetic door contact with time delay
Starts the air curtain or increases the air speed from low
to high speed when the door is opened. When the door
is closed, the fan continues to run for the preset time
(2s–10 min). This prevents the fan from starting/stopping continuously and is especially suitable for doors
that are frequently opened. MDC has three alternating
volt-free contacts.
MDC replaces MDC1, MDC3 and MDCT3. MDC includes door contact MDCDC.
Type
MDC
Max input
Voltage
[A]
[V]
10
230
• Signals when door opens/closes
• Built-in timer
• Appealing and modern design
Protection class
HxWxD
[mm]
IP44
Design and specifications are subject to change without notice.

* Your assessment is very important for improving the work of artificial intelligence, which forms the content of this project