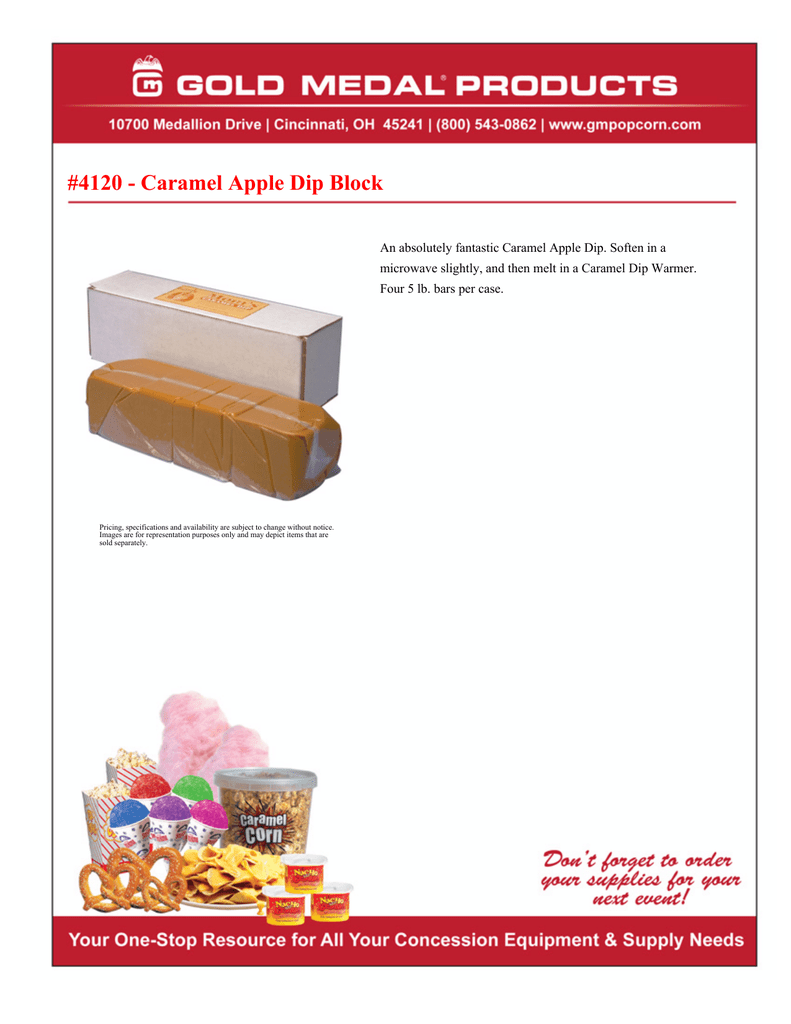 #4120 - Caramel Apple Dip Block
An absolutely fantastic Caramel Apple Dip. Soften in a
microwave slightly, and then melt in a Caramel Dip Warmer.
Four 5 lb. bars per case.
Pricing, specifications and availability are subject to change without notice.
Images are for representation purposes only and may depict items that are
sold separately.

* Your assessment is very important for improving the work of artificial intelligence, which forms the content of this project