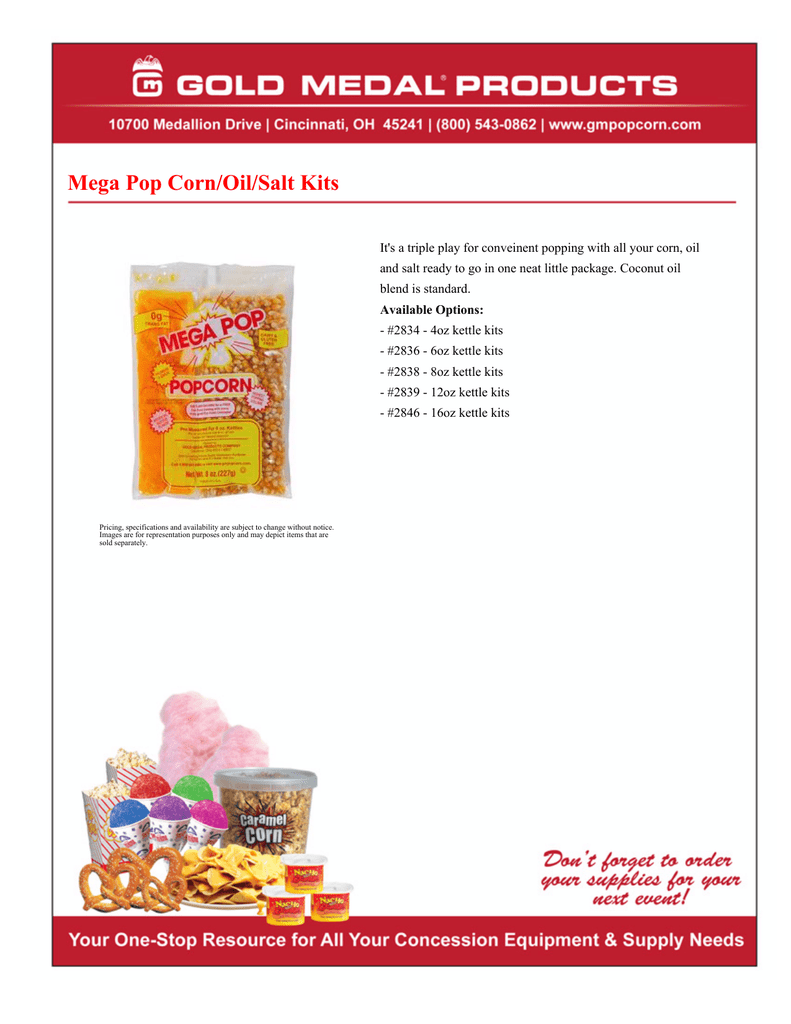 Mega Pop Corn/Oil/Salt Kits
It's a triple play for conveinent popping with all your corn, oil
and salt ready to go in one neat little package. Coconut oil
blend is standard.
Available Options:
- #2834 - 4oz kettle kits
- #2836 - 6oz kettle kits
- #2838 - 8oz kettle kits
- #2839 - 12oz kettle kits
- #2846 - 16oz kettle kits
Pricing, specifications and availability are subject to change without notice.
Images are for representation purposes only and may depict items that are
sold separately.

* Your assessment is very important for improving the work of artificial intelligence, which forms the content of this project