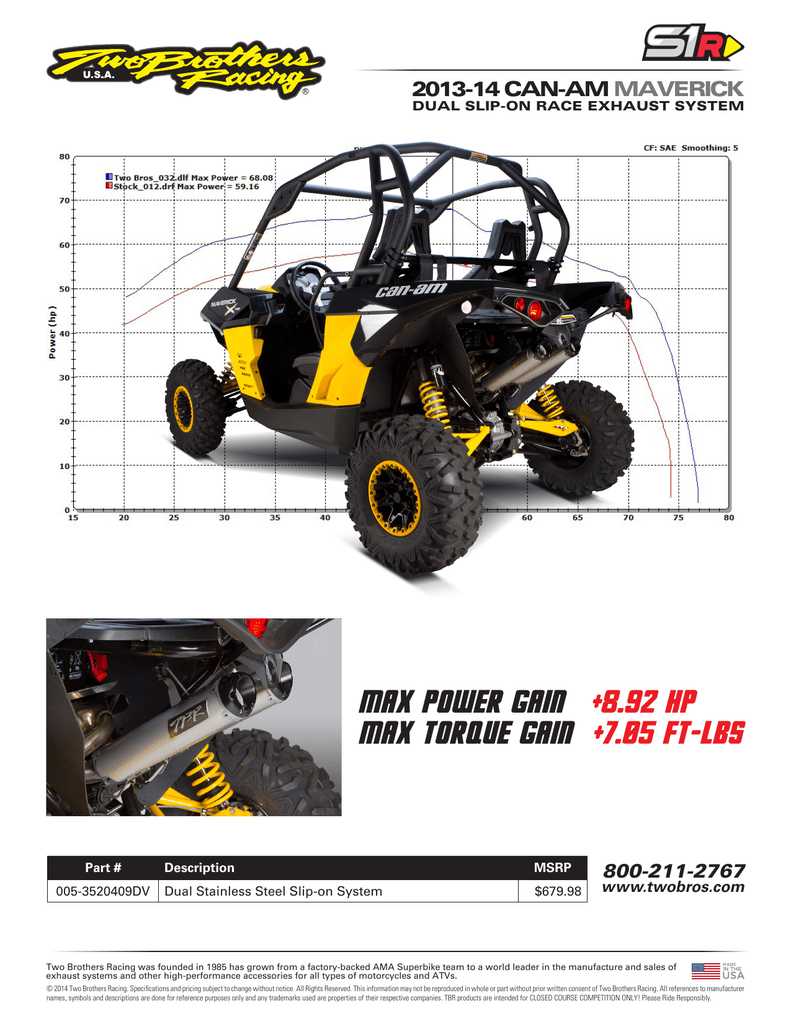 2013-14 can-am maverick
dual slip-on race exhaust System
max power gain +8.92 HP
max torque gain +7.05 ft-lbs
Part #
005-3520409DV
Description
Dual Stainless Steel Slip-on System
MSRP
$679.98
800-211-2767
www.twobros.com
Two Brothers Racing was founded in 1985 has grown from a factory-backed AMA Superbike team to a world leader in the manufacture and sales of
exhaust systems and other high-performance accessories for all types of motorcycles and ATVs.
© 2014 Two Brothers Racing. Specifications and pricing subject to change without notice. All Rights Reserved. This information may not be reproduced in whole or part without prior written consent of Two Brothers Racing. All references to manufacturer
names, symbols and descriptions are done for reference purposes only and any trademarks used are properties of their respective companies. TBR products are intended for CLOSED COURSE COMPETITION ONLY! Please Ride Responsibly.

* Your assessment is very important for improving the work of artificial intelligence, which forms the content of this project