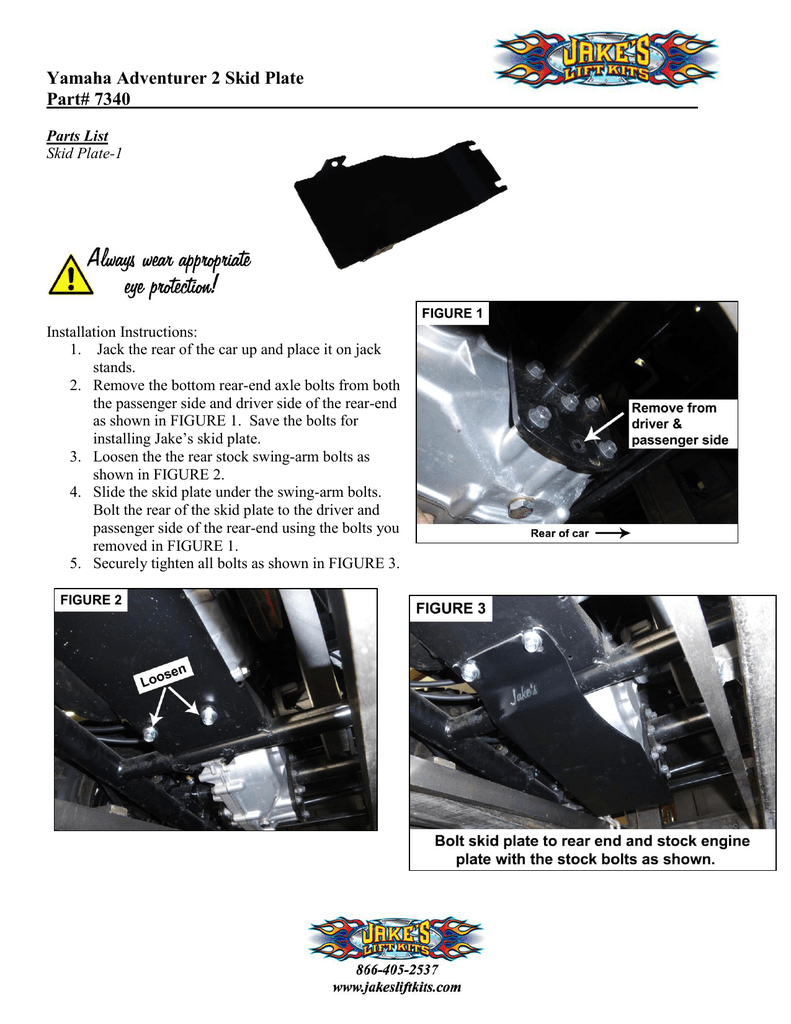 Yamaha Adventurer 2 Skid Plate
Part# 7340
Parts List
Skid Plate-1
Installation Instructions:
1. Jack the rear of the car up and place it on jack
stands.
2. Remove the bottom rear-end axle bolts from both
the passenger side and driver side of the rear-end
as shown in FIGURE 1. Save the bolts for
installing Jake's skid plate.
3. Loosen the the rear stock swing-arm bolts as
shown in FIGURE 2.
4. Slide the skid plate under the swing-arm bolts.
Bolt the rear of the skid plate to the driver and
passenger side of the rear-end using the bolts you
removed in FIGURE 1.
5. Securely tighten all bolts as shown in FIGURE 3.

* Your assessment is very important for improving the work of artificial intelligence, which forms the content of this project