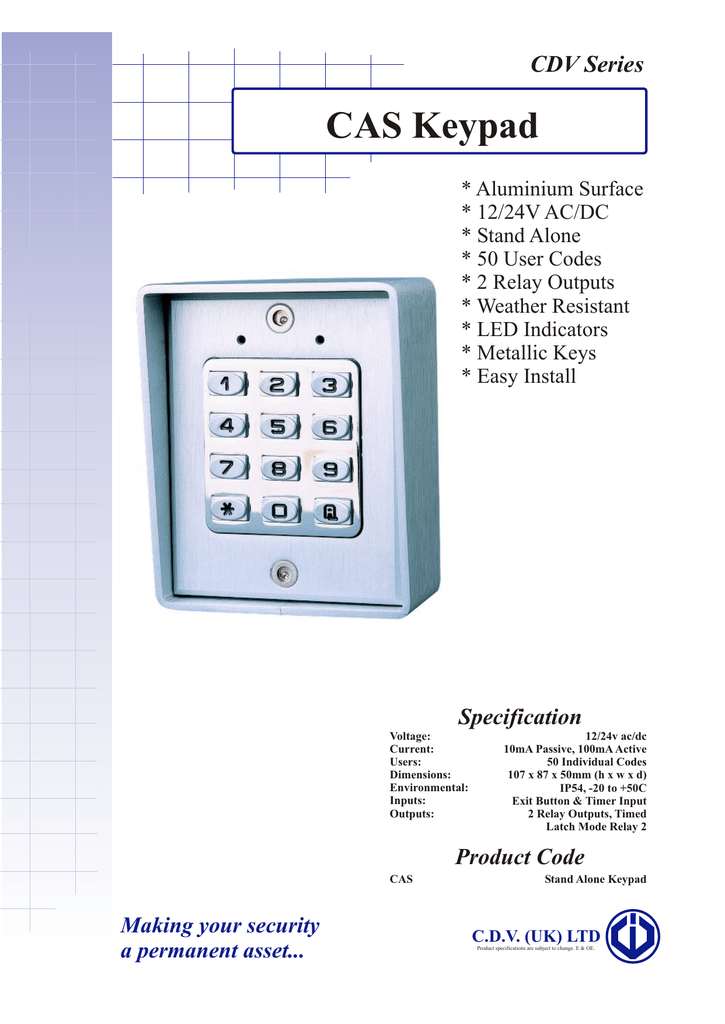 CDV Series
CAS Keypad
* Aluminium Surface
* 12/24V AC/DC
* Stand Alone
* 50 User Codes
* 2 Relay Outputs
* Weather Resistant
* LED Indicators
* Metallic Keys
* Easy Install
Specification
Voltage:
Current:
Users:
Dimensions:
Environmental:
Inputs:
Outputs:
12/24v ac/dc
10mA Passive, 100mA Active
50 Individual Codes
107 x 87 x 50mm (h x w x d)
IP54, -20 to +50C
Exit Button & Timer Input
2 Relay Outputs, Timed
Latch Mode Relay 2
Product Code
CAS
Making your security
a permanent asset...
Stand Alone Keypad
C.D.V. (UK) LTD
Product specifications are subject to change. E & OE.

* Your assessment is very important for improving the work of artificial intelligence, which forms the content of this project