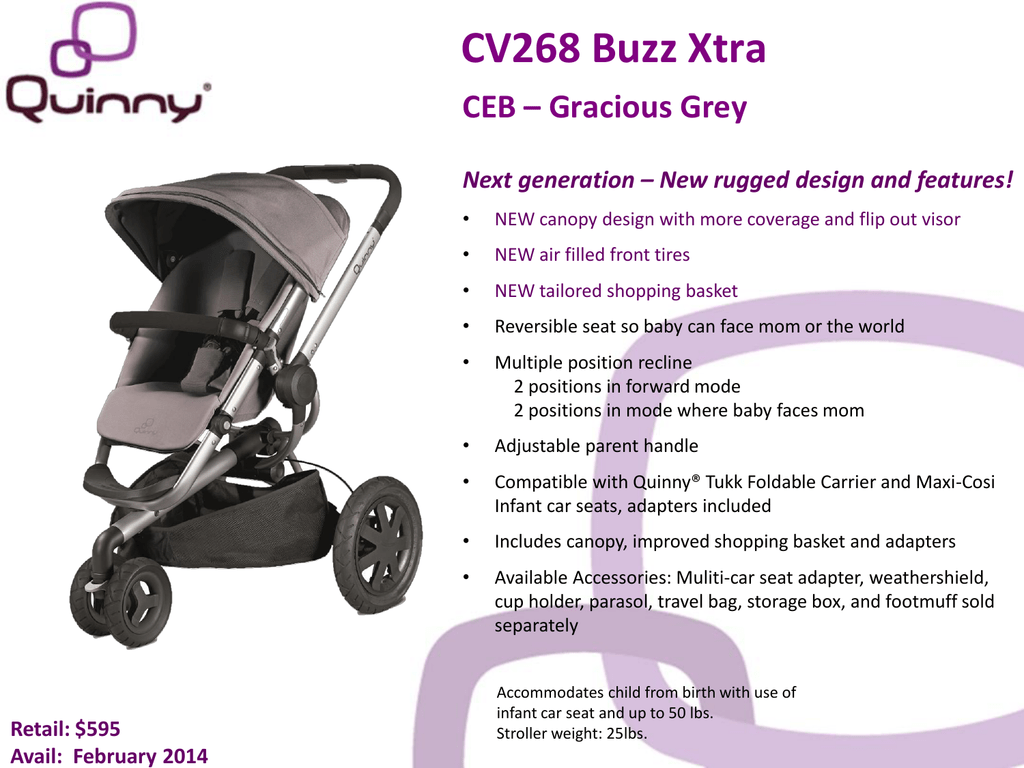 CV268 Buzz Xtra
CEB – Gracious Grey
Next generation – New rugged design and features!
Retail: $595
Avail: February 2014
•
NEW canopy design with more coverage and flip out visor
•
NEW air filled front tires
•
NEW tailored shopping basket
•
Reversible seat so baby can face mom or the world
•
Multiple position recline
2 positions in forward mode
2 positions in mode where baby faces mom
•
Adjustable parent handle
•
Compatible with Quinny® Tukk Foldable Carrier and Maxi-Cosi
Infant car seats, adapters included
•
Includes canopy, improved shopping basket and adapters
•
Available Accessories: Muliti-car seat adapter, weathershield,
cup holder, parasol, travel bag, storage box, and footmuff sold
separately
Accommodates child from birth with use of
infant car seat and up to 50 lbs.
Stroller weight: 25lbs.

* Your assessment is very important for improving the work of artificial intelligence, which forms the content of this project