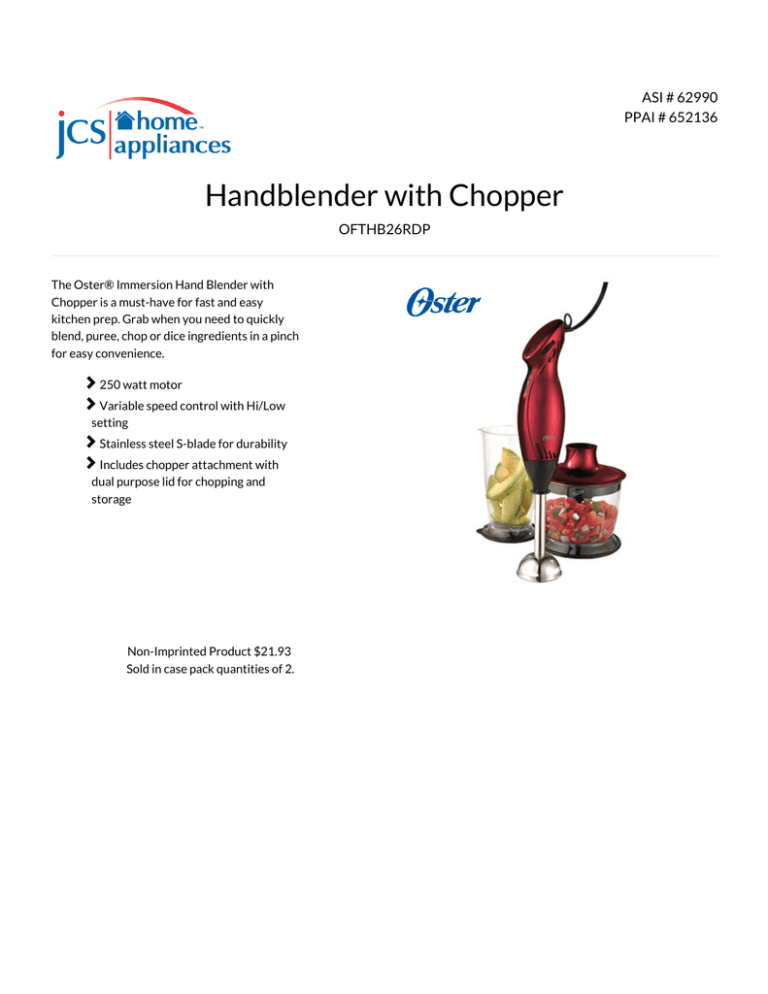 ASI # 62990
PPAI # 652136
Handblender with Chopper
OFTHB26RDP
The Oster® Immersion Hand Blender with
Chopper is a must-have for fast and easy
kitchen prep. Grab when you need to quickly
blend, puree, chop or dice ingredients in a pinch
for easy convenience.
 250 watt motor
 Variable speed control with Hi/Low
setting
 Stainless steel S-blade for durability
 Includes chopper attachment with
dual purpose lid for chopping and
storage
Non-Imprinted Product $21.93
Sold in case pack quantities of 2.

* Your assessment is very important for improving the work of artificial intelligence, which forms the content of this project