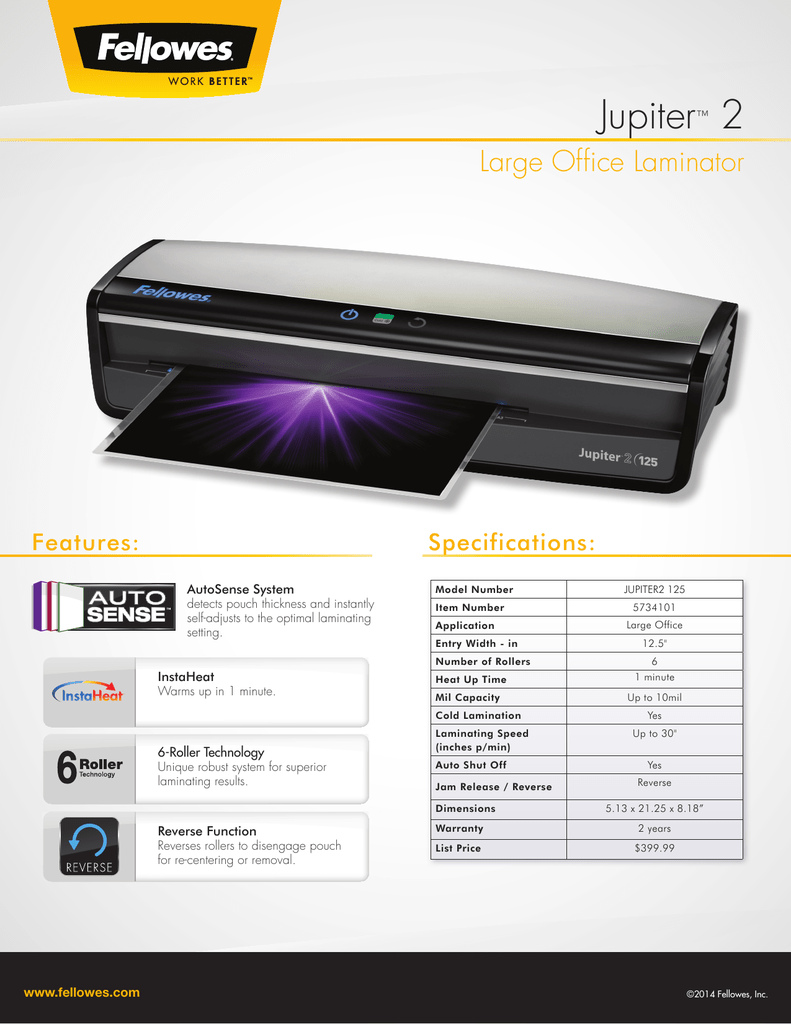 Jupiter 2
™
Large Office Laminator
Features:
Specifications:
AutoSense System
detects pouch thickness and instantly
self-adjusts to the optimal laminating
setting.
Model Number
Item Number
Application
Entry Width - in
Number of Rollers
InstaHeat
Warms up in 1 minute.
Heat Up Time
Mil Capacity
Cold Lamination
6-Roller Technology
Unique robust system for superior
laminating results.
Laminating Speed
(inches p/min)
Auto Shut Off
Jam Release / Reverse
Dimensions
Reverse Function
Reverses rollers to disengage pouch
for re-centering or removal.
www.fellowes.com
Jupiter2 125
5734101
Large Office
12.5"
6
1 minute
Up to 10mil
Yes
Up to 30"
Yes
Reverse
5.13 x 21.25 x 8.18"
Warranty
2 years
List Price
$399.99
©2014 Fellowes, Inc.

* Your assessment is very important for improving the work of artificial intelligence, which forms the content of this project