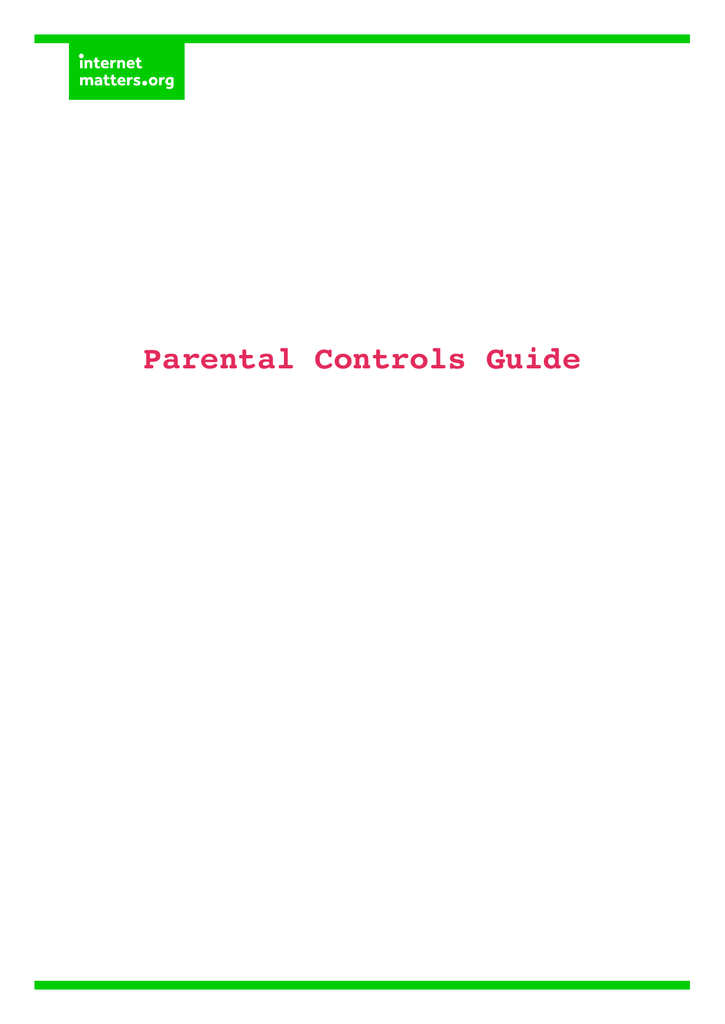 Parental Controls Guide
PS Vita
Features and Benefits
With the PS Vita Parental Controls you can make the handheld console safer for your children by limiting
the system features. This includes restricting games or videos with mature content, disabling the internet
browser and blocking adult sites, preventing location data from being shared and restricting how your
child can chat and interact on the PlayStation Network.
What restrictions can I apply?
Browser Access
Inappropriate
Content
Game Ratings
Chatting
What do I need?
Nothing
Step-By-Step
1
On the PS Vita home screen select the 'Settings' icon.
Privacy
2
Scroll down the menu and select 'Security'.
3
Now select 'Parental Controls'.
4
To change the settings you must enter a passcode. This will be required if you'd like to make changes in
the future.
5
Select filters and change your settings to suit your family needs.
6
Newer PS Vita models may have a 'Parental Controls' icon on the home screen. This will just fast track you
straight to the privacy selection screen.

* Your assessment is very important for improving the work of artificial intelligence, which forms the content of this project