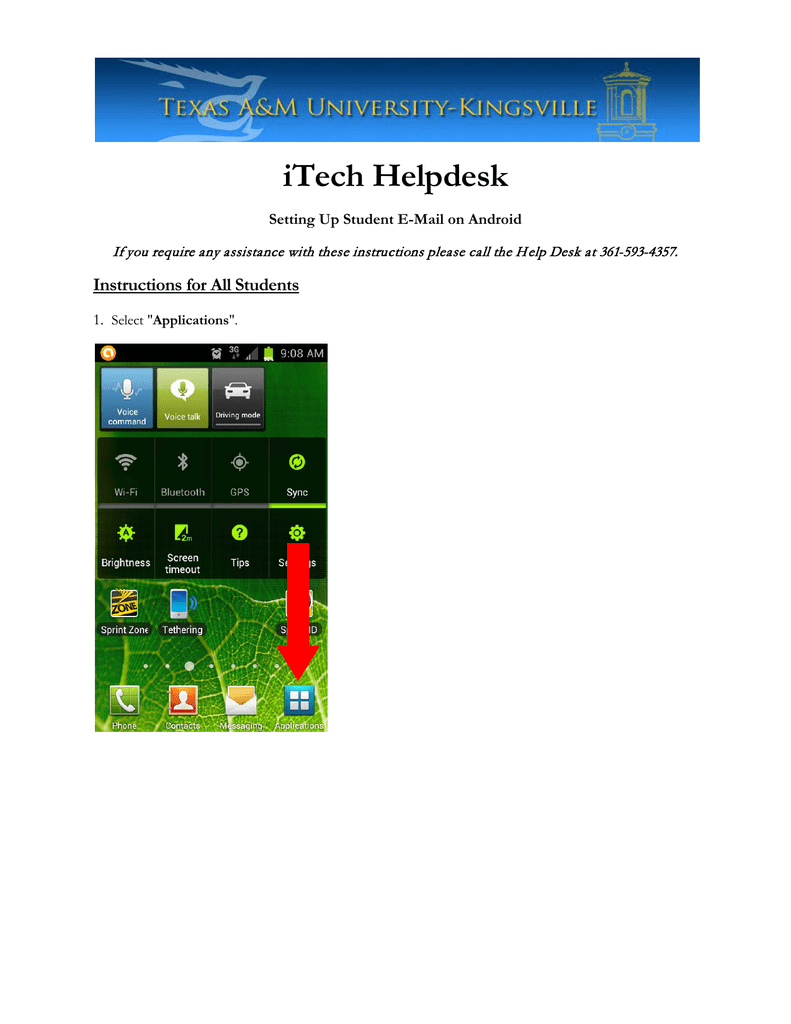 iTech Helpdesk
Setting Up Student E-Mail on Android
If you require any assistance with these instructions please call the H elp Desk at 361-593-4357.
Instructions for All Students
1. Select "Applications".
2. Click "Settings".
3. Under Settings, select, "Accounts". On some phones, it is located in the General tab.
4. Click, "Add Account".
5. Select "Microsoft Exchange ActiveSync".
6. Enter your student e-mail address and password.
Click "Manual Setup".
7. On the next screen:
Make sure your domain/username is the same as your email address.
The exchange server should read: outlook.office365.com
Your SSL secure connection should be checked.
Click "Next".
8. The next screen shows your account options.
Please note: You can change the period to sync your e-mail to all.
View your account options, then click, "Next".
9. The last screen allows you to change your email account name. Click, "Done" to complete setup of your
student e-mail account.
*Please note: When setting up your email we recommend using
your cellular data. Only use wifi if cellular data is NOT applicable.

* Your assessment is very important for improving the work of artificial intelligence, which forms the content of this project