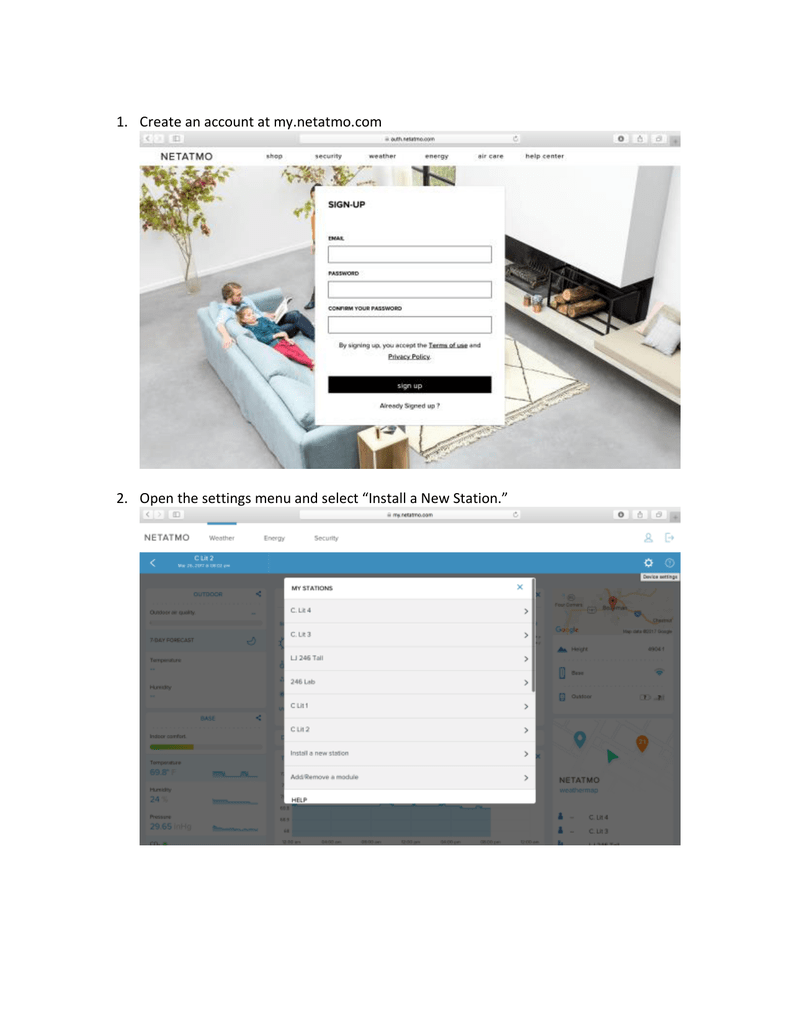 1. Create an account at my.netatmo.com
2. Open the settings menu and select "Install a New Station."
3. Select your operating system and download the corresponding Setup Wizard.
4. The icon will appear like this. Open the program.
5. Once this screen appears, plug in the Netatmo weather station to your computer via
USB. Then press continue.
6. Follow the prompts on the screen to connect your Netatmo to the internet. Then,
disconnect the device from your computer and plug it into a wall outlet.
7. Your Netatmo should now appear on your account. The station may take several hours
to calibrate.

* Your assessment is very important for improving the work of artificial intelligence, which forms the content of this project