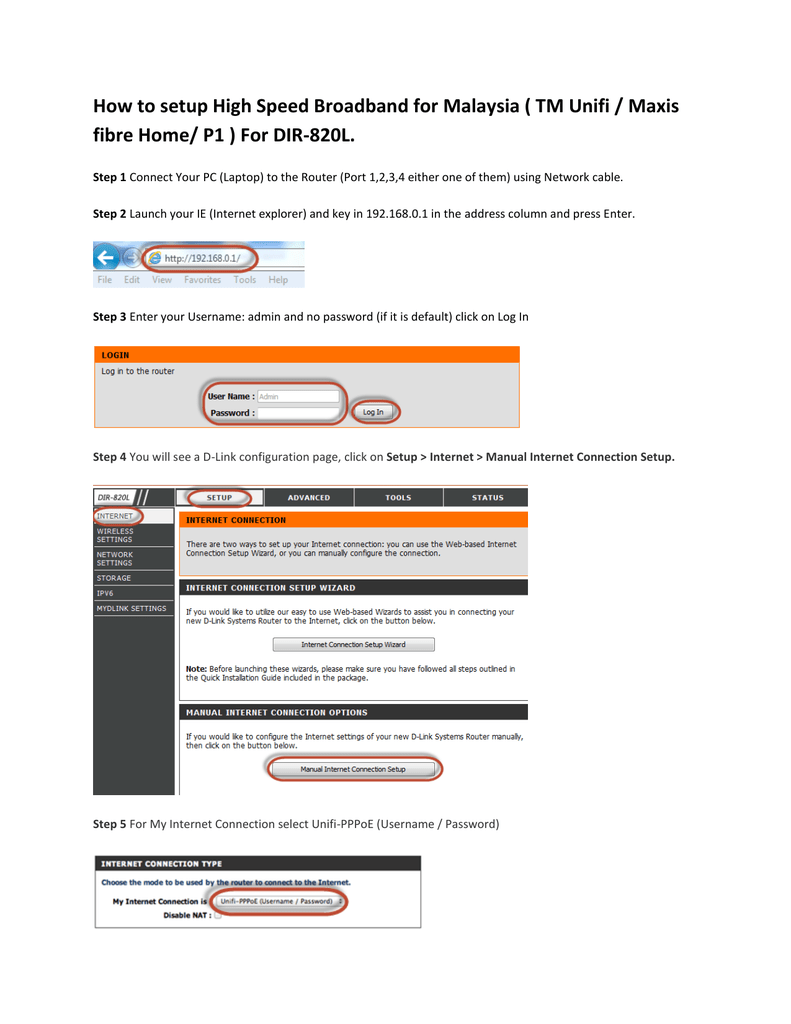 How to setup High Speed Broadband for Malaysia ( TM Unifi / Maxis
fibre Home/ P1 ) For DIR-820L.
Step 1 Connect Your PC (Laptop) to the Router (Port 1,2,3,4 either one of them) using Network cable.
Step 2 Launch your IE (Internet explorer) and key in 192.168.0.1 in the address column and press Enter.
Step 3 Enter your Username: admin and no password (if it is default) click on Log In
Step 4 You will see a D-Link configuration page, click on Setup > Internet > Manual Internet Connection Setup.
Step 5 For My Internet Connection select Unifi-PPPoE (Username / Password)
Step 6
Address Mode: Dynamic IP
Username: Username provided by your ISP
Password: Password provided by your ISP
Step 7 Under VLAN Bridge, please select the correct ISP profile, by default is TM Unifi.
Step 8 Click on Save setting to complete internet setup.

* Your assessment is very important for improving the work of artificial intelligence, which forms the content of this project