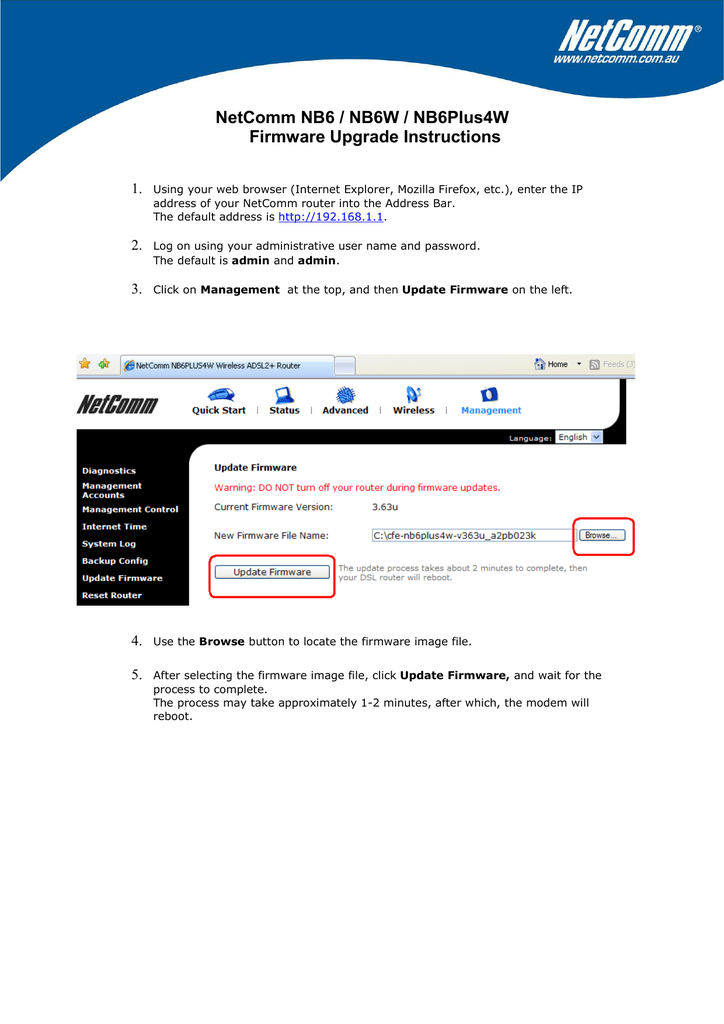 NetComm NB6 / NB6W / NB6Plus4W
Firmware Upgrade Instructions
1.
Using your web browser (Internet Explorer, Mozilla Firefox, etc.), enter the IP
address of your NetComm router into the Address Bar.
The default address is http://192.168.1.1.
2.
Log on using your administrative user name and password.
The default is admin and admin.
3.
Click on Management at the top, and then Update Firmware on the left.
4.
Use the Browse button to locate the firmware image file.
5.
After selecting the firmware image file, click Update Firmware, and wait for the
process to complete.
The process may take approximately 1-2 minutes, after which, the modem will
reboot.

* Your assessment is very important for improving the work of artificial intelligence, which forms the content of this project