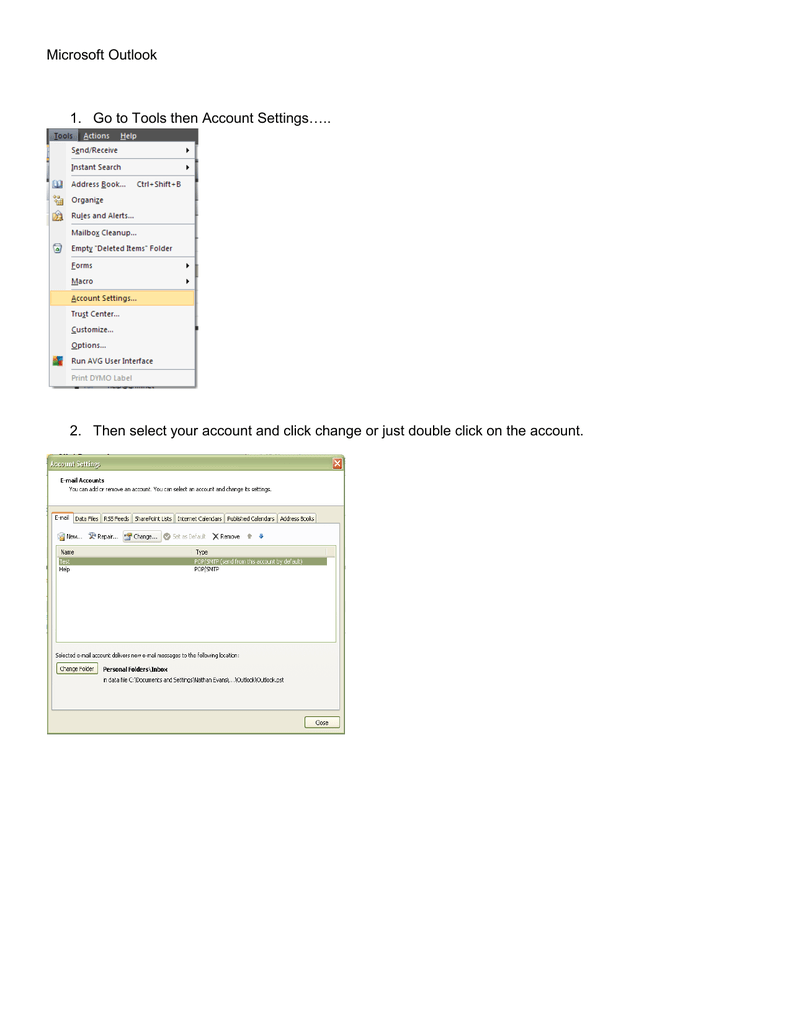 Microsoft Outlook
1. Go to Tools then Account Settings…..
2. Then select your account and click change or just double click on the account.
3. Under Server Information change the following
A. Change Incoming mail Server to: pop3.grm.net
B. Change Outgoing mail Server to: smtp.grm.net
4. Then Click More Settings…
5. Click on the Outgoing Server Tab
6. Chick the Box that says My outgoing server (SMTP) requires authentication.
7. Then click the circle that says Use same settings as my incoming mail server.
8. Then click the Advanced Tab
9. Change the Outgoing server (SMTP) port to 587
10. Then click ok
You're done!

* Your assessment is very important for improving the work of artificial intelligence, which forms the content of this project