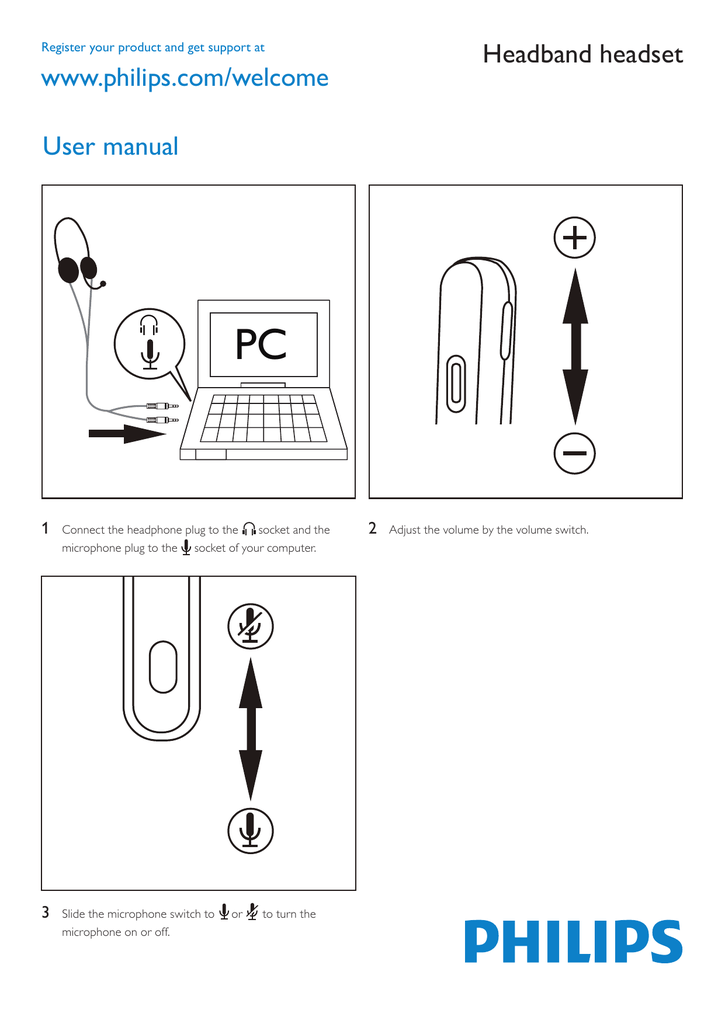 Headband headset
Register your product and get support at
www.philips.com/welcome
User manual
p
PC
1
Connect the headphone plug to the
socket and the
microphone plug to the socket of your computer.
3
Slide the microphone switch to
microphone on or off.
or
to turn the
2
Adjust the volume by the volume switch.

* Your assessment is very important for improving the work of artificial intelligence, which forms the content of this project