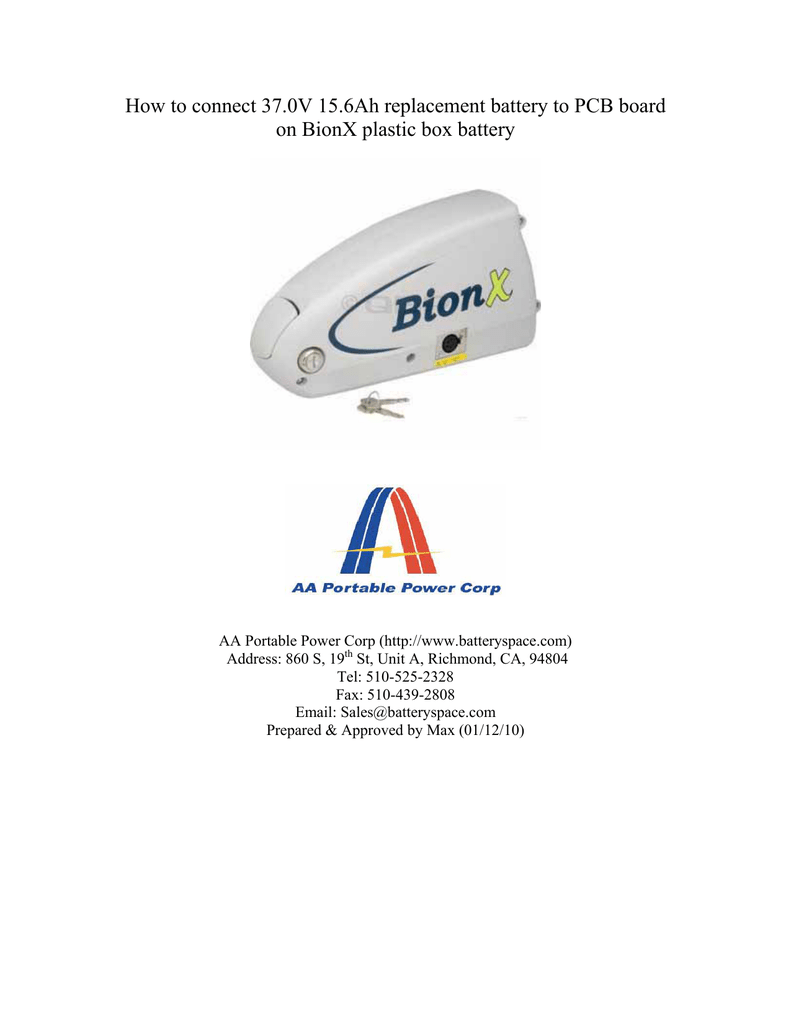 How to connect 37.0V 15.6Ah replacement battery to PCB board
on BionX plastic box battery
AA Portable Power Corp (http://www.batteryspace.com)
Address: 860 S, 19th St, Unit A, Richmond, CA, 94804
Tel: 510-525-2328
Fax: 510-439-2808
Email: Sales@batteryspace.com
Prepared & Approved by Max (01/12/10)
Battery Pack terminal Explanation
1. Open the plastic case
2. Solder 10K thermistor wire (1' 1" 20AWG wire) to the soldering spot, which is located
on the bottom side
10K Thermistor wire
3. Connect Positive terminal (8"long 14AWG Red wire) to +VBatt Soldering Spot &
Negative terminal (8"long 14AWG wire) to –Vbatt soldering spot
4. Attach the over heat protection IC to the surface of battery pack
Over heat protection IC attached
5. Turn off the plastic case and ready to use!

* Your assessment is very important for improving the work of artificial intelligence, which forms the content of this project