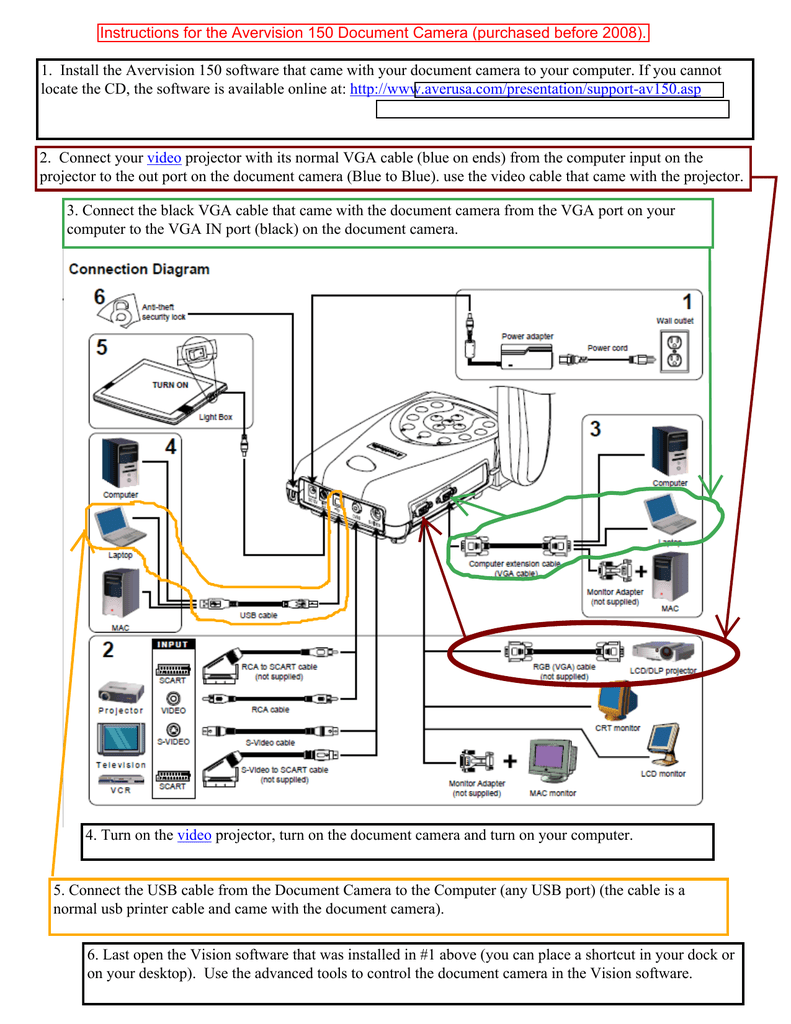 Instructions for the Avervision 150 Document Camera (purchased before 2008).
1. Install the Avervision 150 software that came with your document camera to your computer. If you cannot
locate the CD, the software is available online at: http://www.averusa.com/presentation/support-av150.asp
2. Connect your video projector with its normal VGA cable (blue on ends) from the computer input on the
projector to the out port on the document camera (Blue to Blue). use the video cable that came with the projector.
3. Connect the black VGA cable that came with the document camera from the VGA port on your
computer to the VGA IN port (black) on the document camera.
4. Turn on the video projector, turn on the document camera and turn on your computer.
5. Connect the USB cable from the Document Camera to the Computer (any USB port) (the cable is a
normal usb printer cable and came with the document camera).
6. Last open the Vision software that was installed in #1 above (you can place a shortcut in your dock or
on your desktop). Use the advanced tools to control the document camera in the Vision software.

* Your assessment is very important for improving the work of artificial intelligence, which forms the content of this project