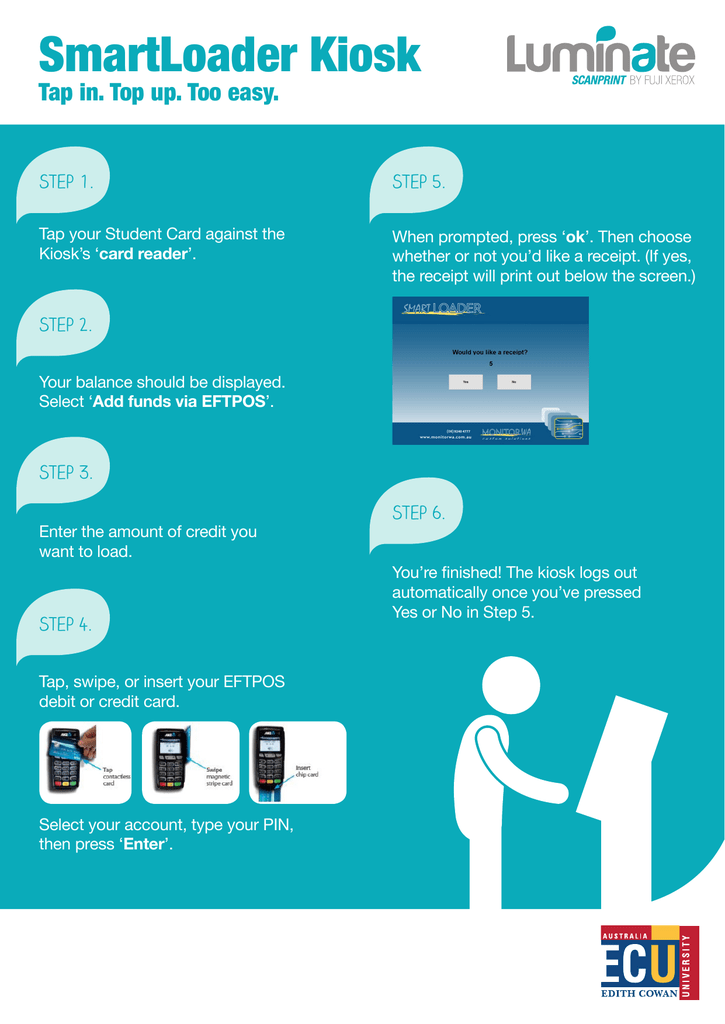 SmartLoader Kiosk
Tap in. Top up. Too easy.
Step 1.
Step 5.
Tap your Student Card against the
Kiosk's 'card reader'.
When prompted, press 'ok'. Then choose
whether or not you'd like a receipt. (If yes,
the receipt will print out below the screen.)
Step 2.
Your balance should be displayed.
Select 'Add funds via EFTPOS'.
Step 3.
Enter the amount of credit you
want to load.
Step 4.
Tap, swipe, or insert your EFTPOS
debit or credit card.
Select your account, type your PIN,
then press 'Enter'.
Step 6.
You're finished! The kiosk logs out
automatically once you've pressed
Yes or No in Step 5.

* Your assessment is very important for improving the work of artificial intelligence, which forms the content of this project