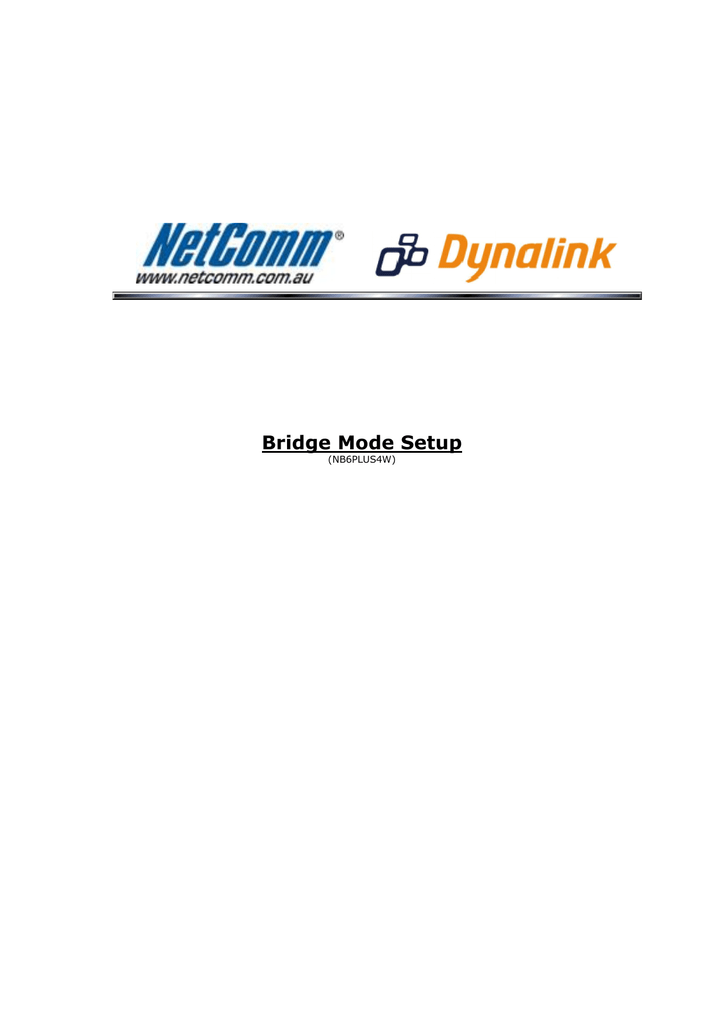 Bridge Mode Setup
(NB6PLUS4W)
Bridge Mode
This guide will take you through the steps required to set your modem to bridged mode.
1.
2.
3.
4.
5.
6.
Open your web browser and go to the address http://192.168.1.1, using admin as the
username and password.
Select "Quick Setup" from the menu on the lefthandside of the page.
Unselect "Auto Scan Internet Connection (PVC)".
Make sure your VPI is set to: 8 (NZ users set your VPI to 0)
Make sure your VCI is set to: 35 (NZ users set your VCI to 100)
Click "Next" and select "Bridging" as per the screenshot below and click "Next"
7.
Select "None" and then click "Next".
8.
Select "DHCP Server Off" and click "Next"
9.
Click "Next" to review your connection settings and click "Finish" to save these
changes.
Your modem will now reboot. When it has finished restarting, it will then be in bridged
mode.

* Your assessment is very important for improving the work of artificial intelligence, which forms the content of this project