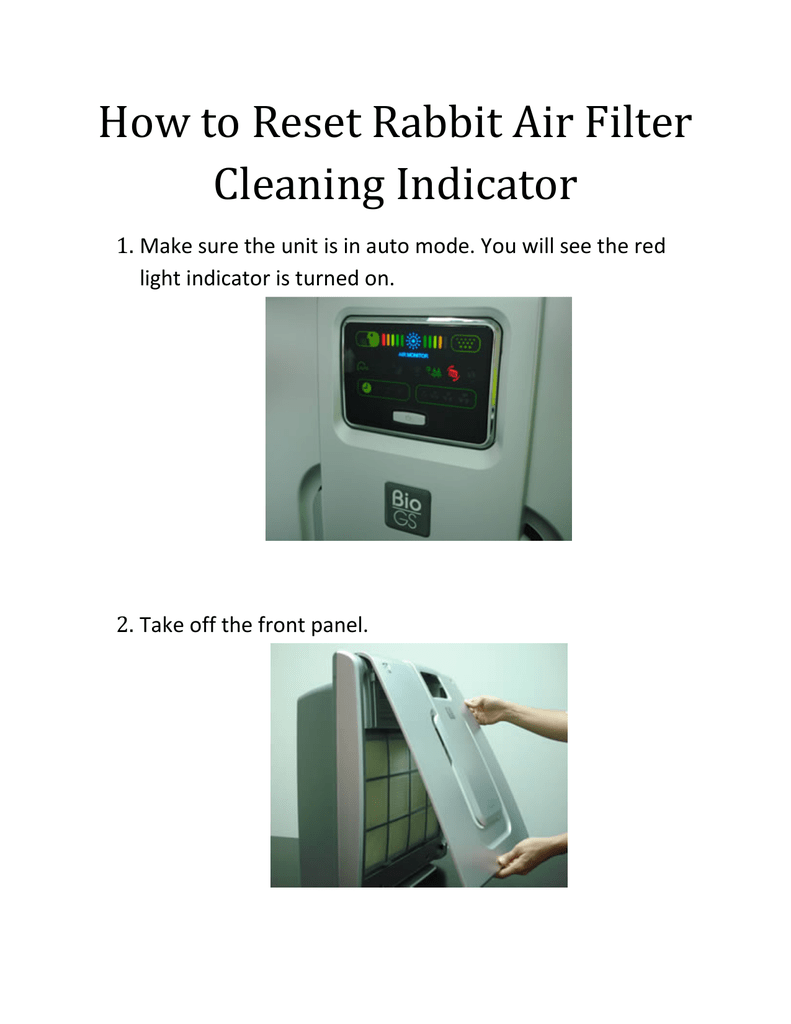 How to Reset Rabbit Air Filter
Cleaning Indicator
1. Make sure the unit is in auto mode. You will see the red
light indicator is turned on.
2. Take off the front panel.
3. Press and release the oval button to the left of the main
display panel.
4. The red indicator light is now off and will come on again
when it is time to clean your filter again. If you require
assistance, please call 1-888-866-8862.

* Your assessment is very important for improving the work of artificial intelligence, which forms the content of this project