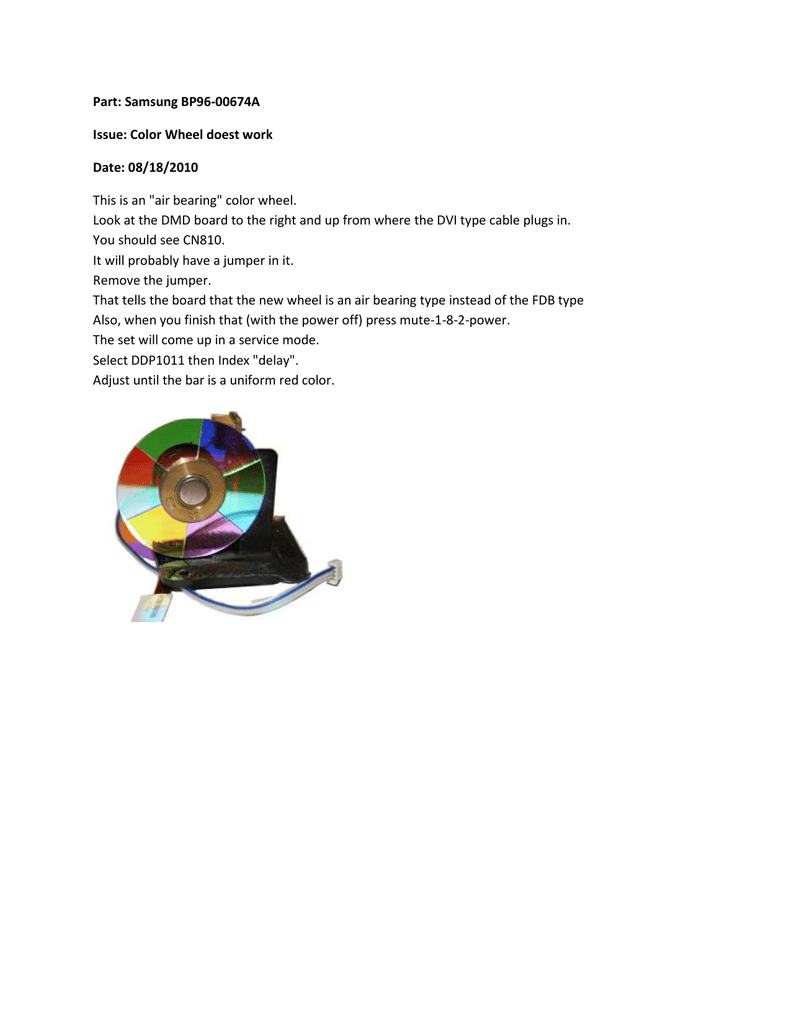 Part: Samsung BP96-00674A
Issue: Color Wheel doest work
Date: 08/18/2010
This is an "air bearing" color wheel.
Look at the DMD board to the right and up from where the DVI type cable plugs in.
You should see CN810.
It will probably have a jumper in it.
Remove the jumper.
That tells the board that the new wheel is an air bearing type instead of the FDB type
Also, when you finish that (with the power off) press mute-1-8-2-power.
The set will come up in a service mode.
Select DDP1011 then Index "delay".
Adjust until the bar is a uniform red color.

* Your assessment is very important for improving the work of artificial intelligence, which forms the content of this project