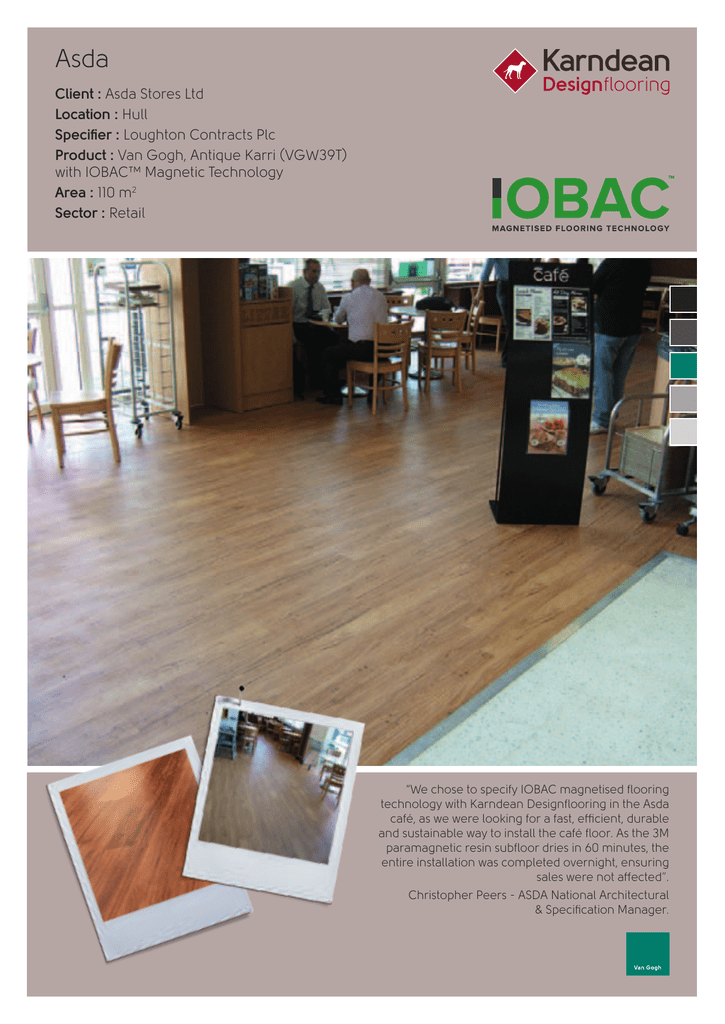 Asda
Client : Asda Stores Ltd
Location : Hull
Specifier : Loughton Contracts Plc
Product : Van Gogh, Antique Karri (VGW39T)
with IOBAC™ Magnetic Technology
Area : 110 m2
Sector : Retail
"We chose to specify IOBAC magnetised flooring
technology with Karndean Designflooring in the Asda
café, as we were looking for a fast, efficient, durable
and sustainable way to install the café floor. As the 3M
paramagnetic resin subfloor dries in 60 minutes, the
entire installation was completed overnight, ensuring
sales were not affected".
Christopher Peers - ASDA National Architectural
& Specification Manager.

* Your assessment is very important for improving the work of artificial intelligence, which forms the content of this project