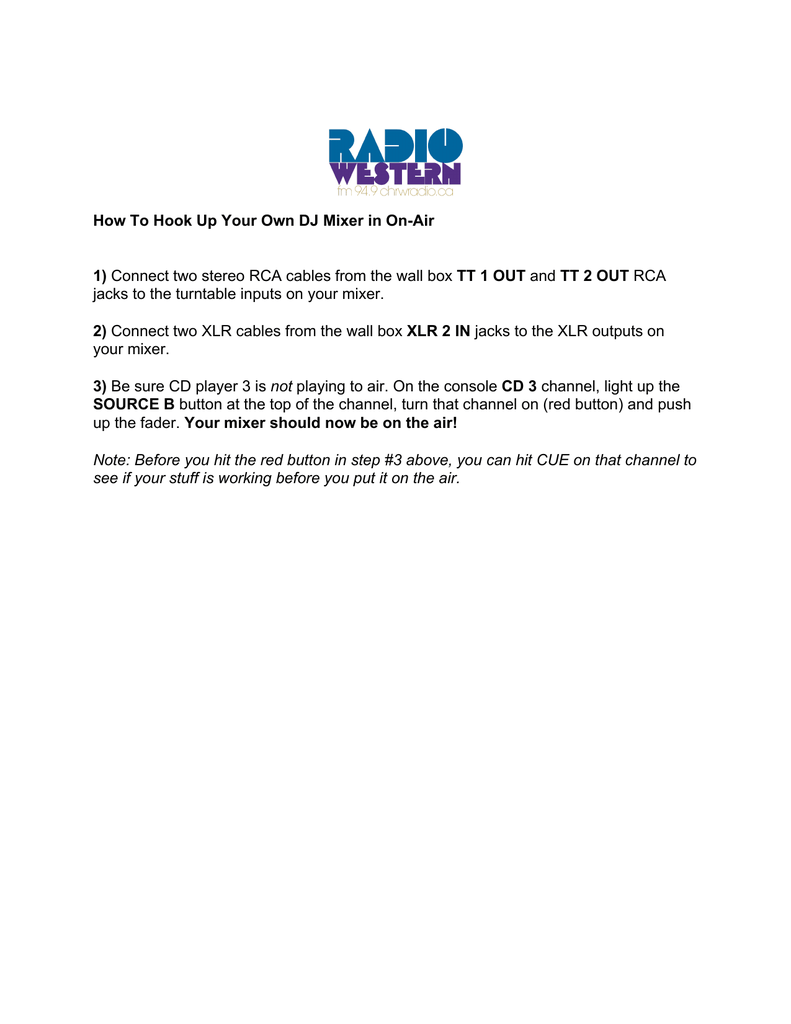 How To Hook Up Your Own DJ Mixer in On-Air
1)​ Connect two stereo RCA cables from the wall box ​TT 1 OUT​ and ​TT 2 OUT​ RCA
jacks to the turntable inputs on your mixer.
2) ​Connect two XLR cables from the wall box ​XLR 2 IN​ jacks to the XLR outputs on
your mixer.
3) ​Be sure CD ​ player 3 is ​not playing to air. On the console ​CD 3​ channel, light up the
SOURCE B​ button at the top of the channel, turn that channel on (red button) and push
up the fader. ​Your mixer should now be on the air!
Note: Before you hit the red button in step #3 above, you can hit CUE on that channel to
see if your stuff is working before you put it on the air.

* Your assessment is very important for improving the work of artificial intelligence, which forms the content of this project