No category
Setting the Resolution for Projecting with the WiDi On the Dell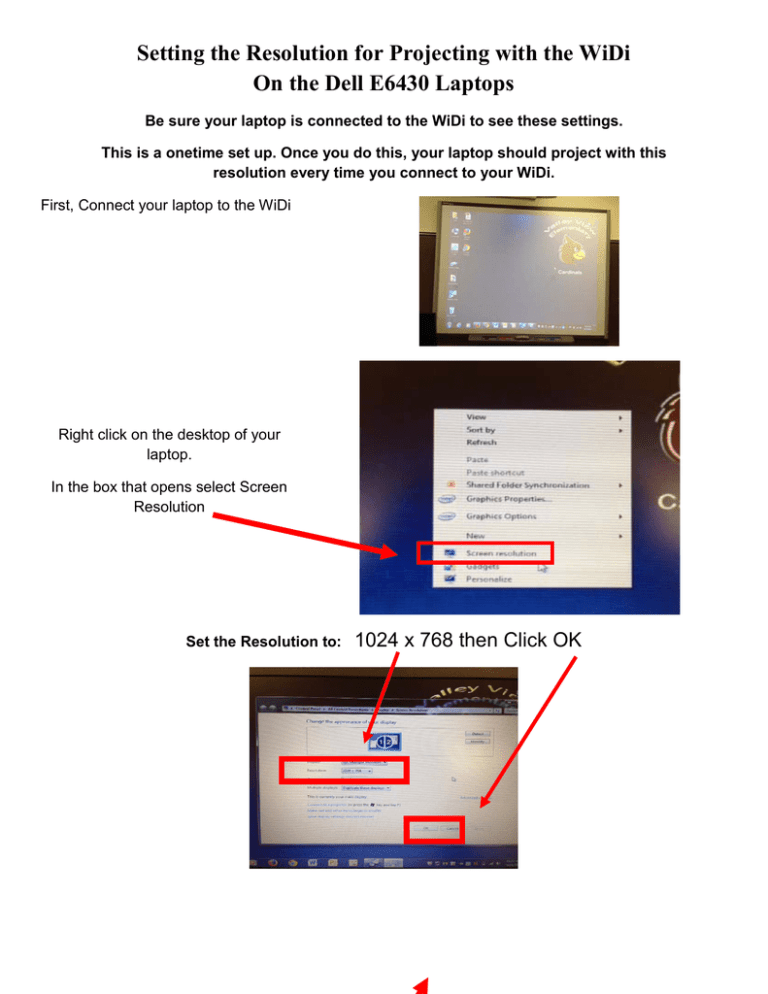 Setting the Resolution for Projecting with the WiDi
On the Dell E6430 Laptops
Be sure your laptop is connected to the WiDi to see these settings.
This is a onetime set up. Once you do this, your laptop should project with this
resolution every time you connect to your WiDi.
First, Connect your laptop to the WiDi
Right click on the desktop of your
laptop.
In the box that opens select Screen
Resolution
Set the Resolution to:
1024 x 768 then Click OK
Minimize this window.
If you close this window, you will
close your WiDi connection.
To adjust the size of the
projected image, click on the
WiDi icon in your taskbar.
Click the Properties button.
Click the Resize TV picture
button.
Click the + sign to enlarge the
image that is being projected on
the screen.
15 is the recommended setting.
Click OK
Click OK again in the Intel WiDi
Properties window.

* Your assessment is very important for improving the work of artificial intelligence, which forms the content of this project