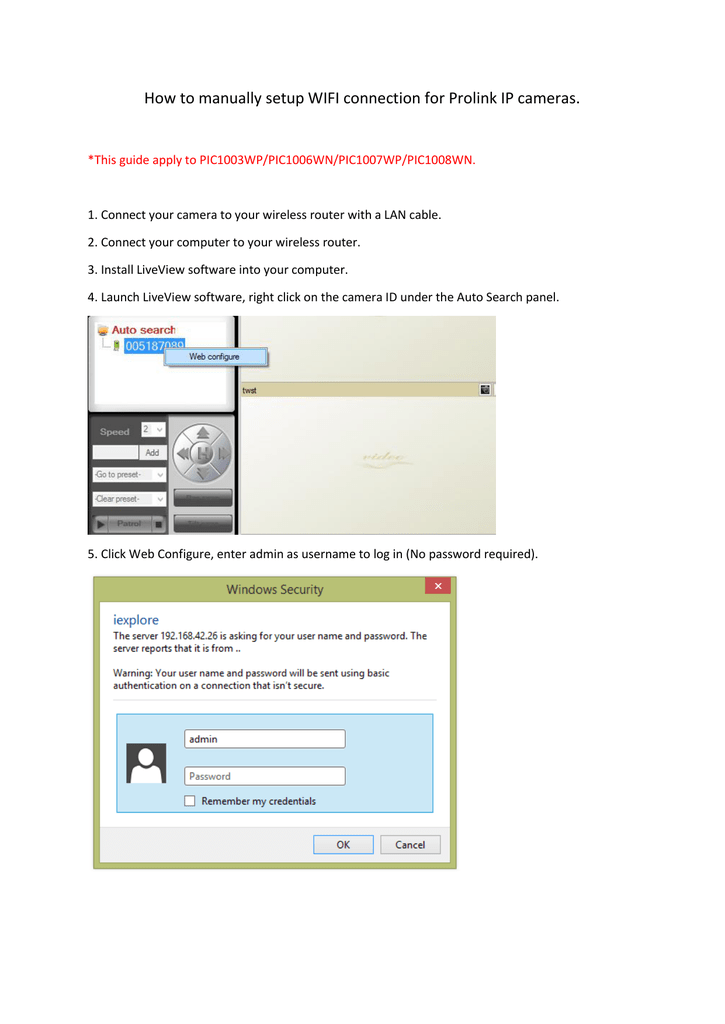 How to manually setup WIFI connection for Prolink IP cameras.
*This guide apply to PIC1003WP/PIC1006WN/PIC1007WP/PIC1008WN.
1. Connect your camera to your wireless router with a LAN cable.
2. Connect your computer to your wireless router.
3. Install LiveView software into your computer.
4. Launch LiveView software, right click on the camera ID under the Auto Search panel.
5. Click Web Configure, enter admin as username to log in (No password required).
6. Go to NetworkWIFI security, click WIFI scan.
7. Select the correct ESSID (your wireless router name) from the scan list, click OK.
8. Enter the password of your wireless router, click Save&Apply button.
9. Unplug the LAN cable from camera, wait for about 1minutes and the camera will connect to your
router wirelessly.

* Your assessment is very important for improving the work of artificial intelligence, which forms the content of this project