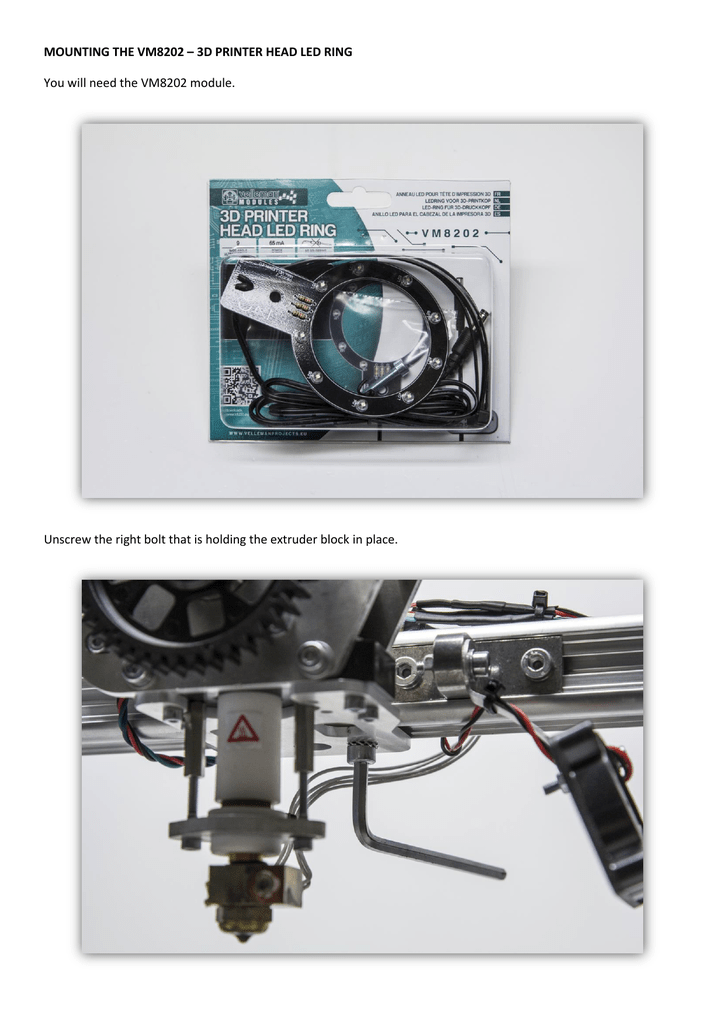 MOUNTING THE VM8202 – 3D PRINTER HEAD LED RING
You will need the VM8202 module.
Unscrew the right bolt that is holding the extruder block in place.
Move the square nut to the left so you can see it in the larger middle hole.
Use the supplied bolt, washers and hexagonal nut like this:
Screw the bolt through the larger hole in the square nut and tighten everything.
Slide the remaining square nut in the aluminium profile from the right.
Use an Allen key to move the square nut into the position of the bolt you removed earlier.
Put the bolt you removed earlier back onto the machine.
Use the tie-strips to secure the wire of the VM8202 to the chasis.
Plug the connector in the DC socket on the mainboard.

* Your assessment is very important for improving the work of artificial intelligence, which forms the content of this project