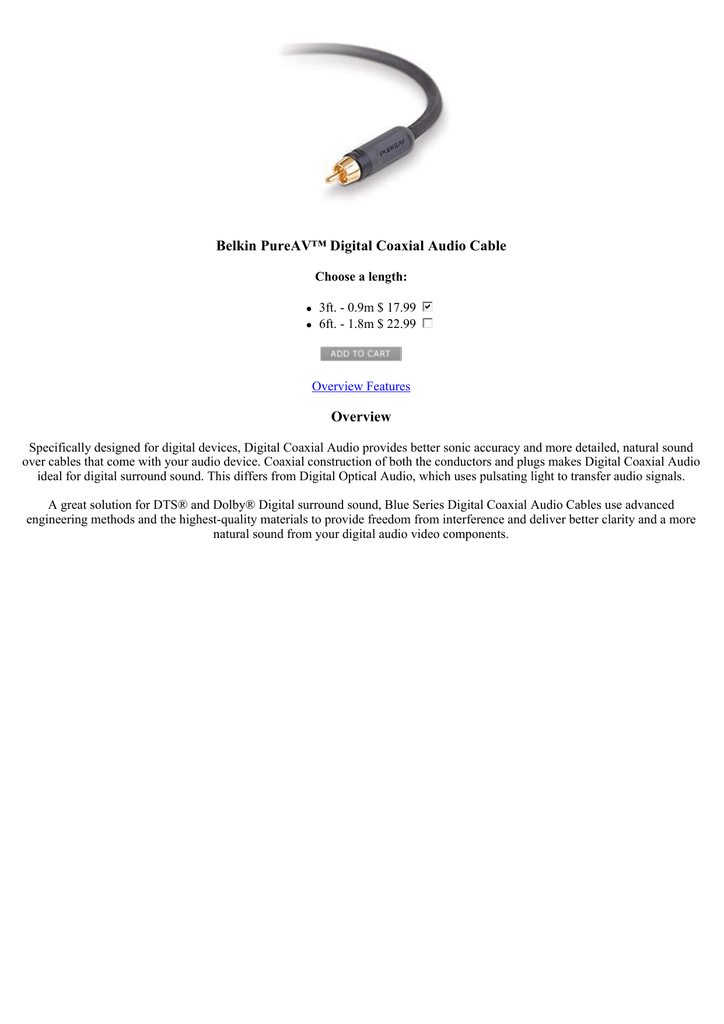 Belkin PureAV™ Digital Coaxial Audio Cable
Choose a length:
z
z
3ft. - 0.9m $ 17.99 g
b
c
d
e
f
6ft. - 1.8m $ 22.99 g
c
d
e
f
Overview Features
Overview
Specifically designed for digital devices, Digital Coaxial Audio provides better sonic accuracy and more detailed, natural sound
over cables that come with your audio device. Coaxial construction of both the conductors and plugs makes Digital Coaxial Audio
ideal for digital surround sound. This differs from Digital Optical Audio, which uses pulsating light to transfer audio signals.
A great solution for DTS® and Dolby® Digital surround sound, Blue Series Digital Coaxial Audio Cables use advanced
engineering methods and the highest-quality materials to provide freedom from interference and deliver better clarity and a more
natural sound from your digital audio video components.

* Your assessment is very important for improving the work of artificial intelligence, which forms the content of this project