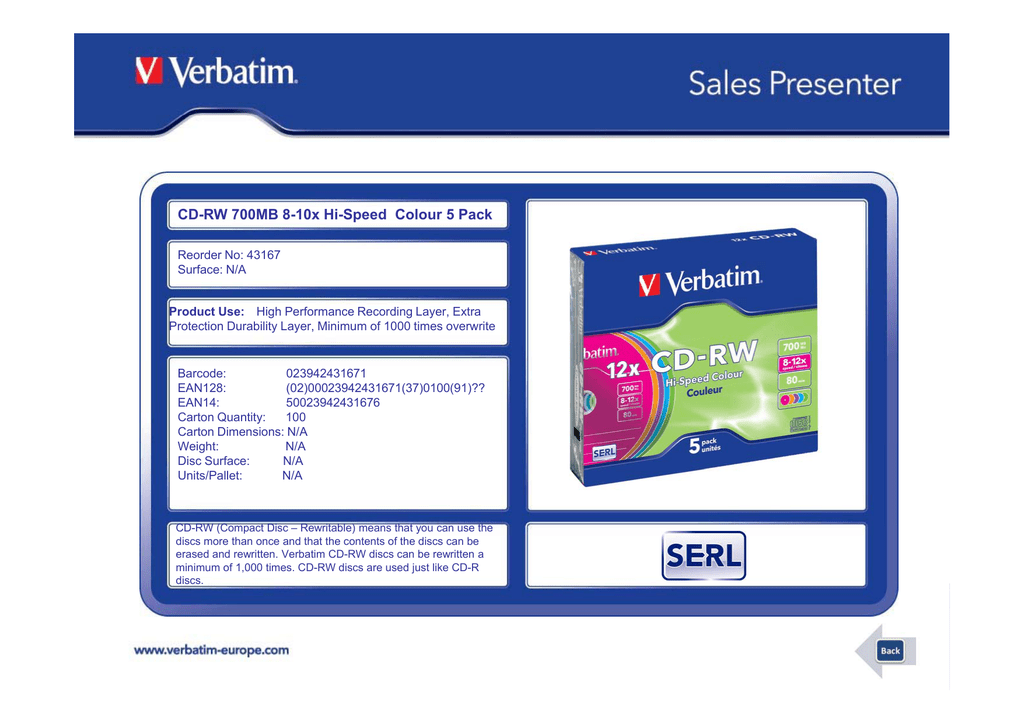 CD-RW 700MB 8-10x Hi-Speed Colour 5 Pack
Reorder No: 43167
Surface: N/A
Product Use: High Performance Recording Layer, Extra
Protection Durability Layer, Minimum of 1000 times overwrite
Barcode:
023942431671
EAN128:
(02)00023942431671(37)0100(91)??
EAN14:
50023942431676
Carton Quantity:
100
Carton Dimensions: N/A
W i ht
Weight:
N/A
Disc Surface:
N/A
Units/Pallet:
N/A
CD-RW
CD
RW (Compact
(C
t Di
Disc – Rewritable)
R
it bl ) means th
thatt you can use the
th
discs more than once and that the contents of the discs can be
erased and rewritten. Verbatim CD-RW discs can be rewritten a
minimum of 1,000 times. CD-RW discs are used just like CD-R
discs.

* Your assessment is very important for improving the work of artificial intelligence, which forms the content of this project