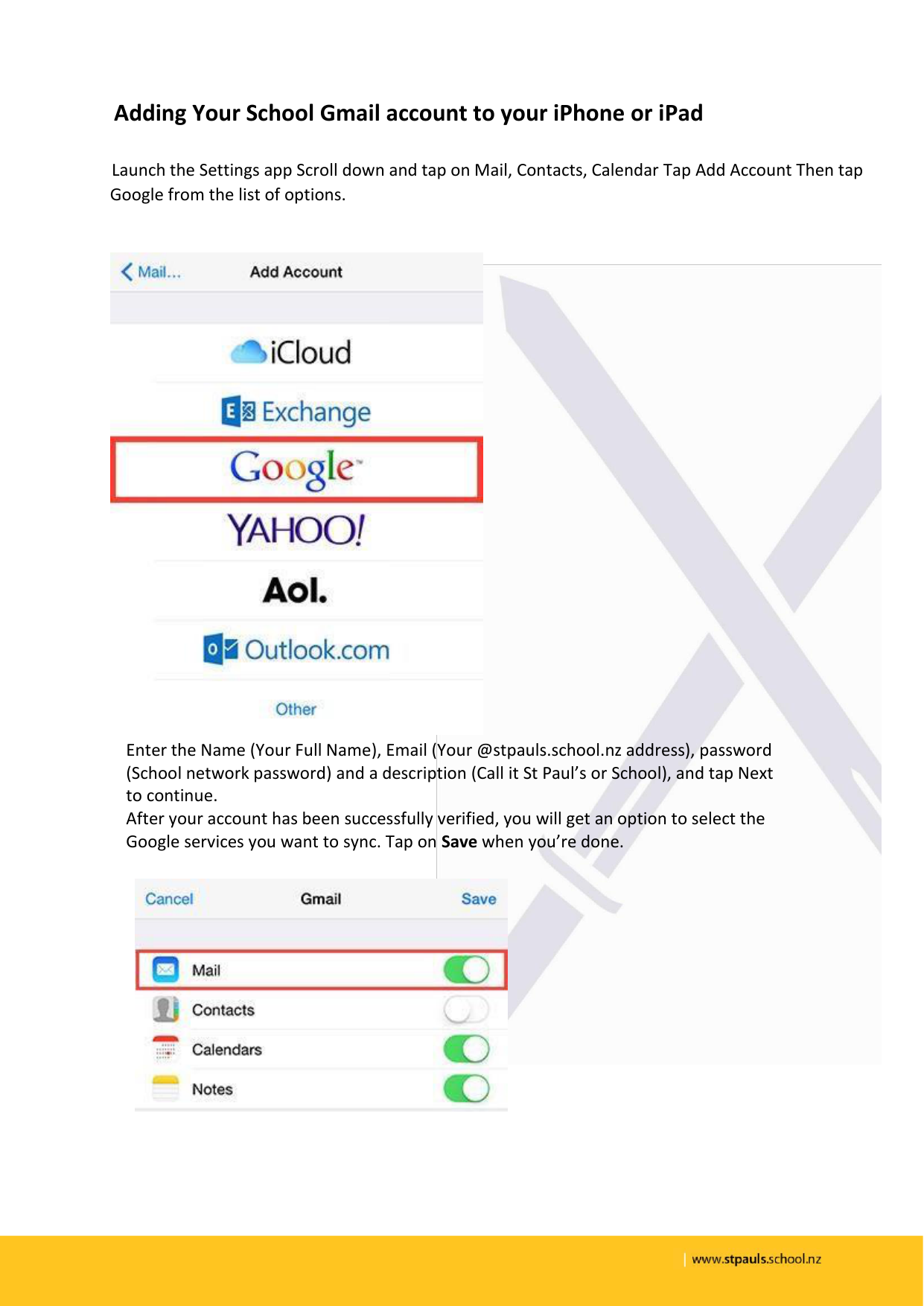 Adding Your School Gmail account to your iPhone or iPad
Launch the Settings app Scroll down and tap on Mail, Contacts, Calendar Tap Add Account Then tap
Google from the list of options.
Enter the Name (Your Full Name), Email (Your @stpauls.school.nz address), password
(School network password) and a description (Call it St Paul's or School), and tap Next
to continue.
After your account has been successfully verified, you will get an option to select the
Google services you want to sync. Tap on Save when you're done.
Adding your school Gmail account to an Android phone
Touch the Settings > Add account > Google to add your Google Apps account.
Select Existing and enter your full school email address as your username
and your password.
Touch OK to agree to the Terms of Service. The device will sign in to your
school email account. This process may take a few minutes.

* Your assessment is very important for improving the work of artificial intelligence, which forms the content of this project