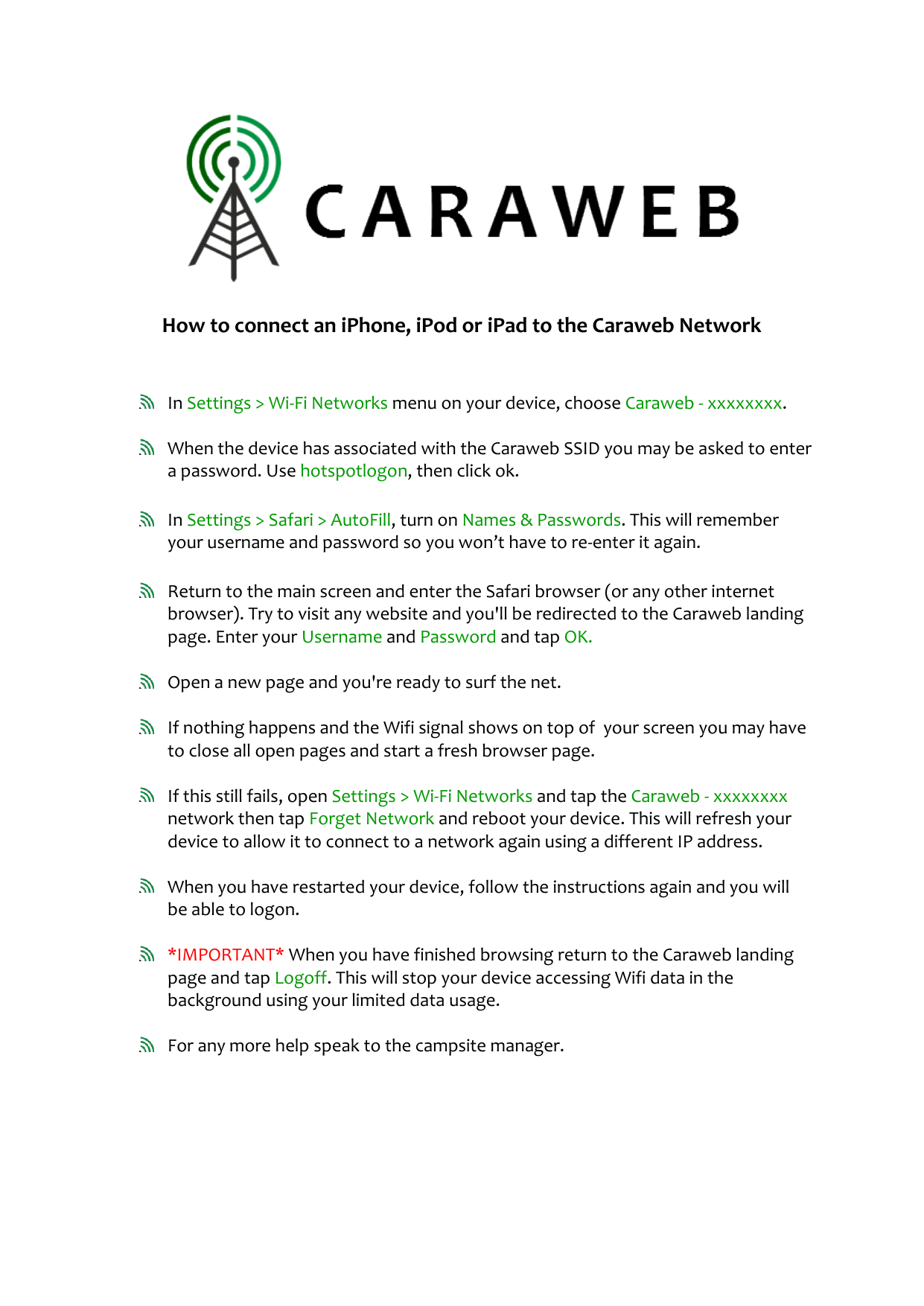 How to connect an iPhone, iPod or iPad to the Caraweb Network
In Settings > Wi-Fi Networks menu on your device, choose Caraweb - xxxxxxxx.
When the device has associated with the Caraweb SSID you may be asked to enter
a password. Use hotspotlogon, then click ok.
In Settings > Safari > AutoFill, turn on Names & Passwords. This will remember
your username and password so you won't have to re-enter it again.
Return to the main screen and enter the Safari browser (or any other internet
browser). Try to visit any website and you'll be redirected to the Caraweb landing
page. Enter your Username and Password and tap OK.
Open a new page and you're ready to surf the net.
If nothing happens and the Wifi signal shows on top of your screen you may have
to close all open pages and start a fresh browser page.
If this still fails, open Settings > Wi-Fi Networks and tap the Caraweb - xxxxxxxx
network then tap Forget Network and reboot your device. This will refresh your
device to allow it to connect to a network again using a different IP address.
When you have restarted your device, follow the instructions again and you will
be able to logon.
*IMPORTANT* When you have finished browsing return to the Caraweb landing
page and tap Logoff. This will stop your device accessing Wifi data in the
background using your limited data usage.
For any more help speak to the campsite manager.

* Your assessment is very important for improving the work of artificial intelligence, which forms the content of this project