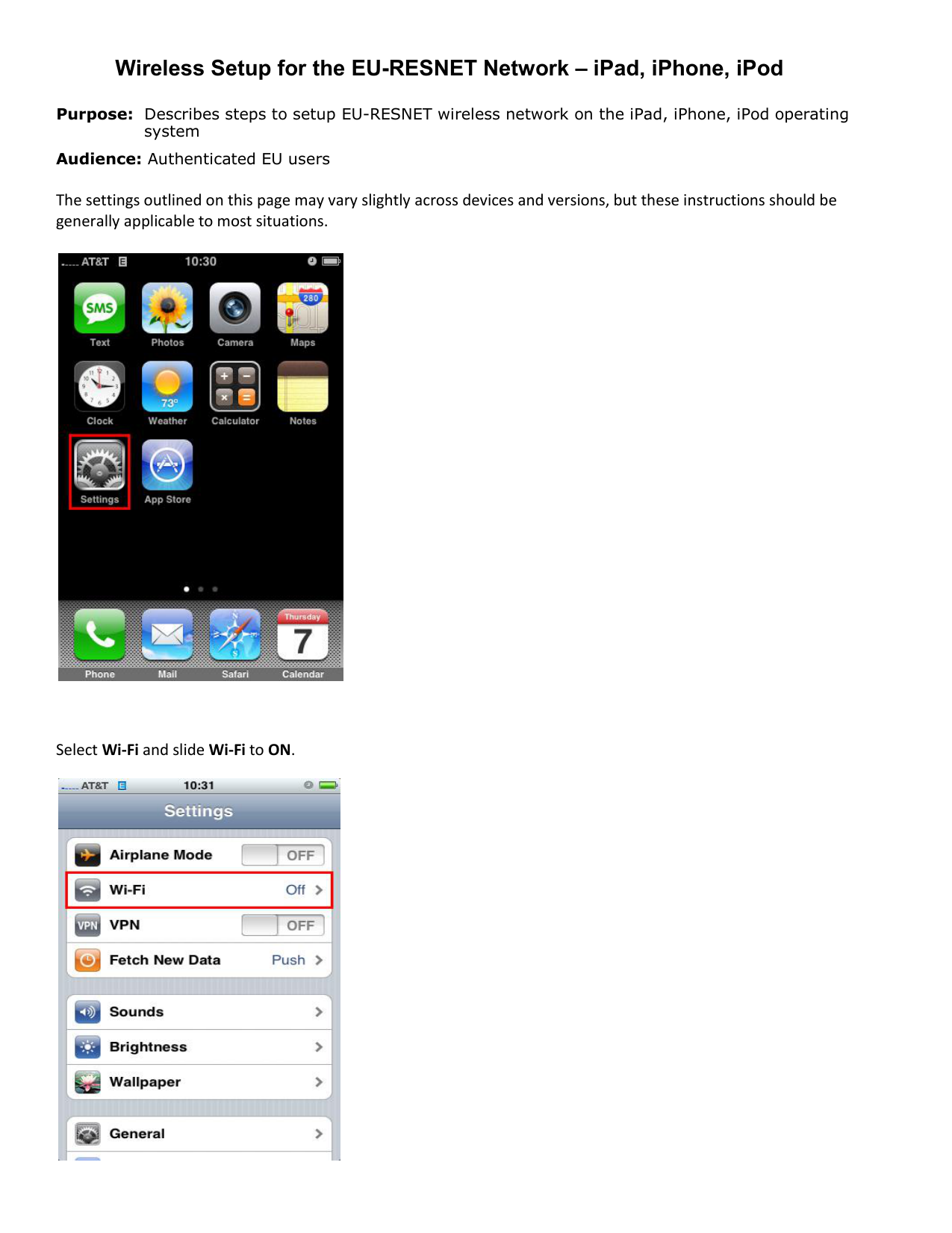 Wireless Setup for the EU-RESNET Network – iPad, iPhone, iPod
Purpose: Describes steps to setup EU-RESNET wireless network on the iPad, iPhone, iPod operating
system
Audience: Authenticated EU users
The settings outlined on this page may vary slightly across devices and versions, but these instructions should be
generally applicable to most situations.
Select Wi-Fi and slide Wi-Fi to ON.
Select EU-RESNET
EU-RESNET
Enter your Username and your password.
EU-RESNET
Click Join.
You may be prompted to accept a security certificate. If so, tap Accept.

* Your assessment is very important for improving the work of artificial intelligence, which forms the content of this project