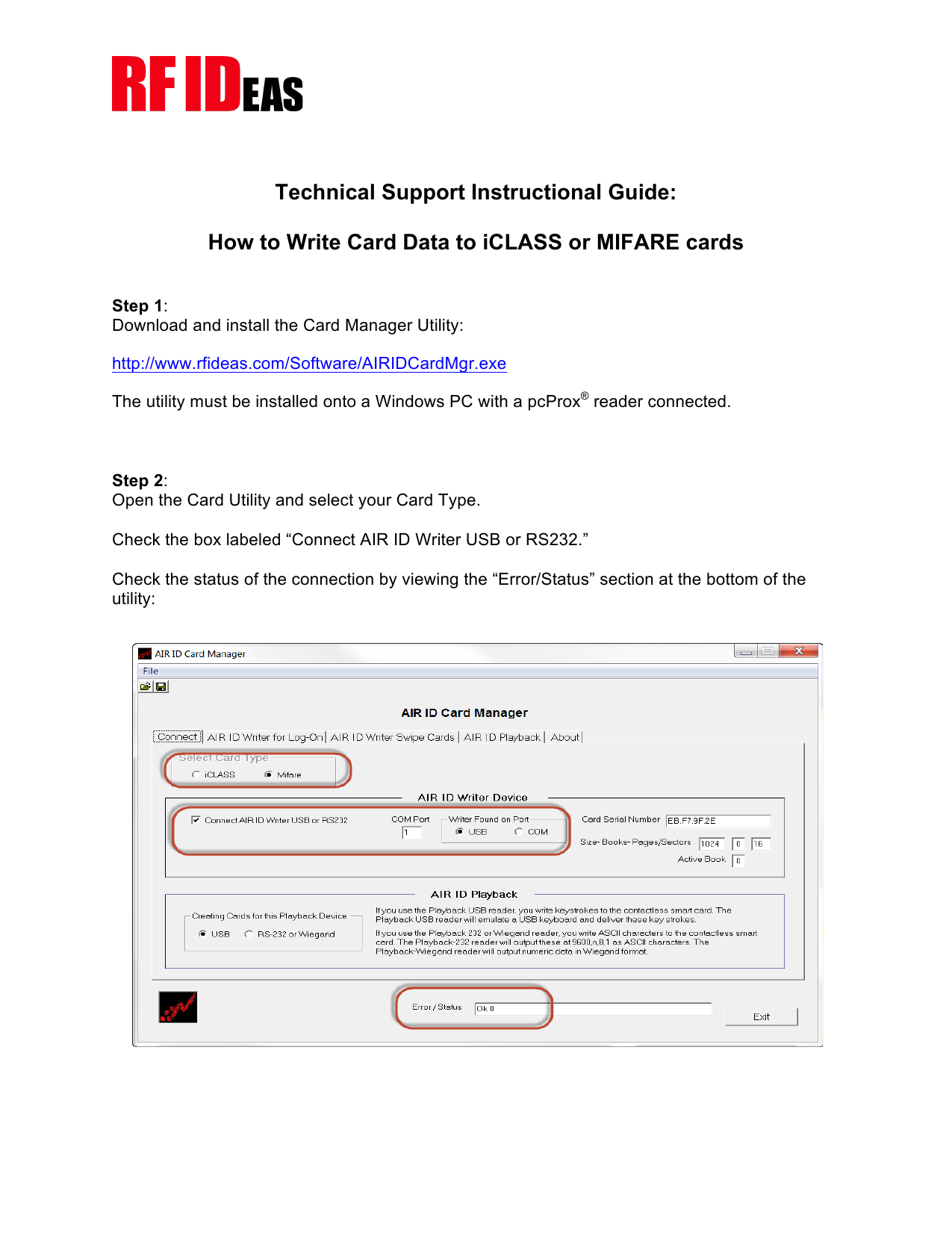 Technical Support Instructional Guide:
How to Write Card Data to iCLASS or MIFARE cards
Step 1:
Download and install the Card Manager Utility:
http://www.rfideas.com/Software/AIRIDCardMgr.exe The utility must be installed onto a Windows PC with a pcProx® reader connected.
Step 2:
Open the Card Utility and select your Card Type.
Check the box labeled "Connect AIR ID Writer USB or RS232."
Check the status of the connection by viewing the "Error/Status" section at the bottom of the
utility:
Step 3:
In the Credential 1 or Credential 2 boxes, input the data that will be written to the card. If
Pre and/or Post-Keystrokes will also be written, be sure to input that data as well.
Place the card to be written over the pcProx Writer.
Select the "Write Credential" button.
Note: Be sure to leave the card placed over the pcProx Writer for the duration of the writing process,
otherwise the data will not be written correctly.
Check your Status:
If you require additional assistance, please contact our Technical Support team by phone at
(847) 870-1723 or through email at TechSupport@RFIDeas.com.

* Your assessment is very important for improving the work of artificial intelligence, which forms the content of this project