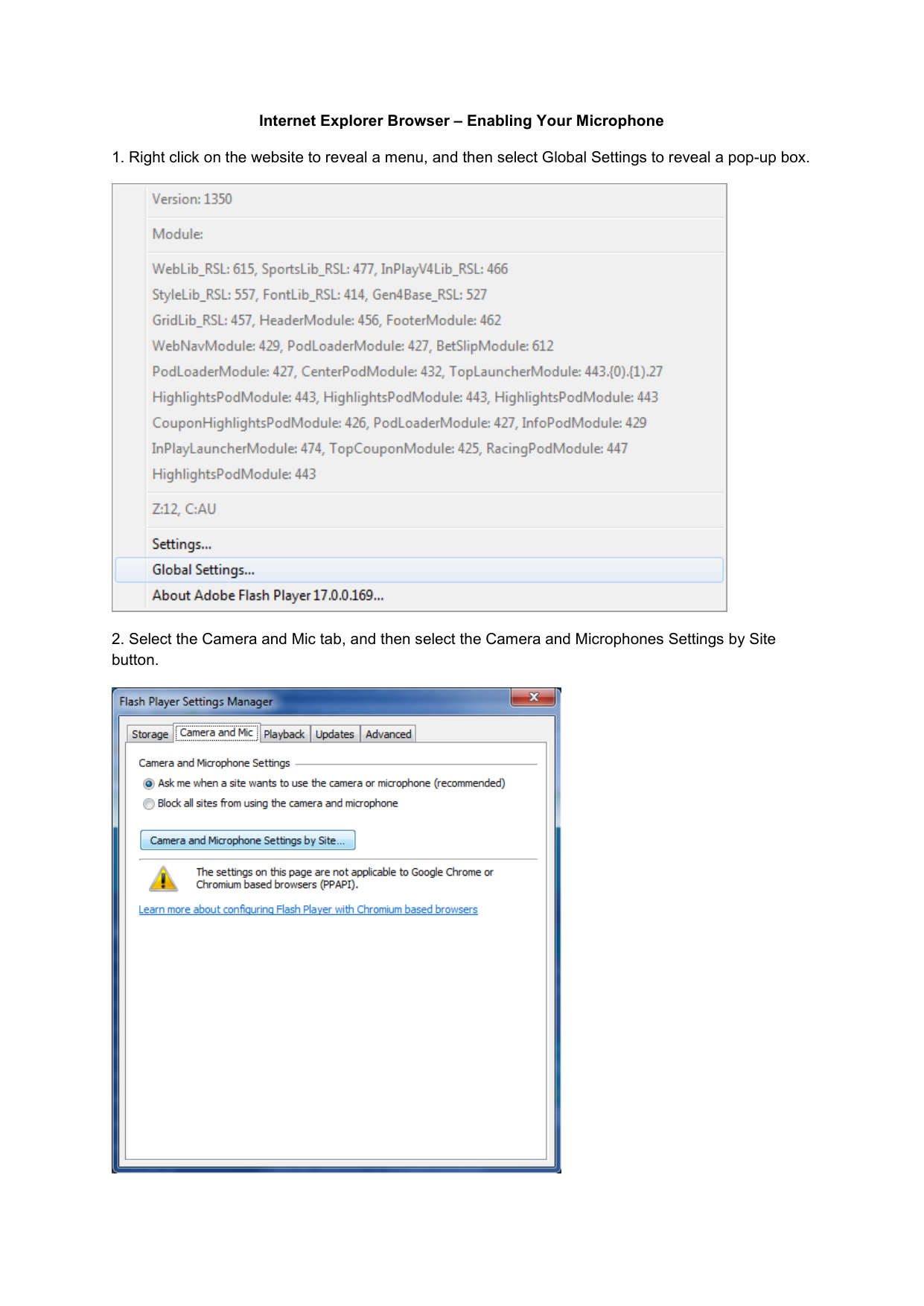 Internet Explorer Browser – Enabling Your Microphone
1. Right click on the website to reveal a menu, and then select Global Settings to reveal a pop-up box.
2. Select the Camera and Mic tab, and then select the Camera and Microphones Settings by Site
button.
3. On the list of websites now shown, select bet365.com.au, and then select the Allow button from the
drop down menu. You will now be able to use the betCall feature.

* Your assessment is very important for improving the work of artificial intelligence, which forms the content of this project