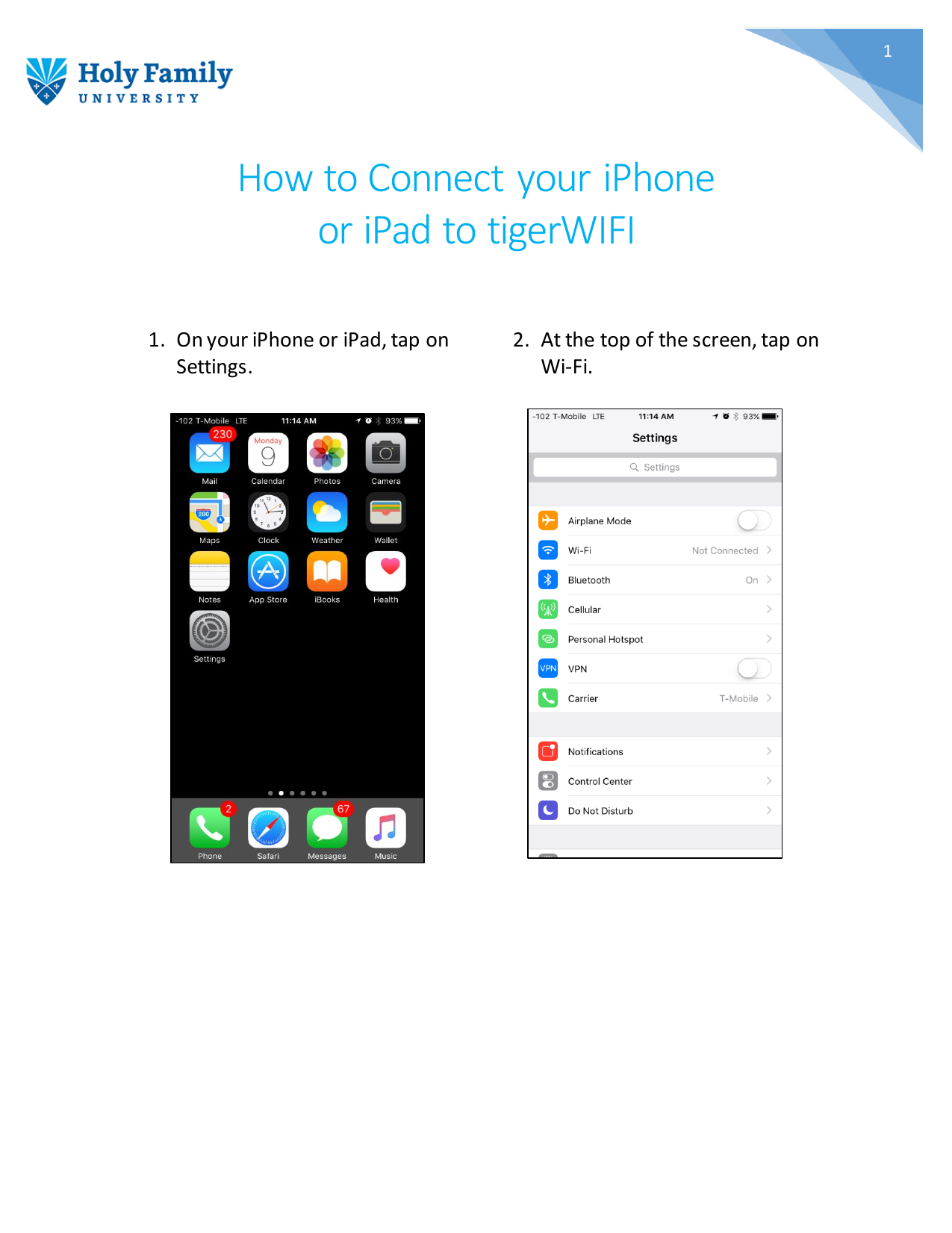 1
How to Connect your iPhone
or iPad to tigerWIFI
1. On your iPhone or iPad, tap on
Settings.
2. At the top of the screen, tap on
Wi-Fi.
2
3. Make sure "Wi-Fi" is toggled on.
Tap on "tigerWiFi".
4. Enter your Holy Family
username (without
@holyfamily.edu) and your
password.
3
5. Tap on "Trust" to continue.
6. A checkmark next to tigerWiFi
indicates that you are connected
and ready to use the tigerWiFi.

* Your assessment is very important for improving the work of artificial intelligence, which forms the content of this project