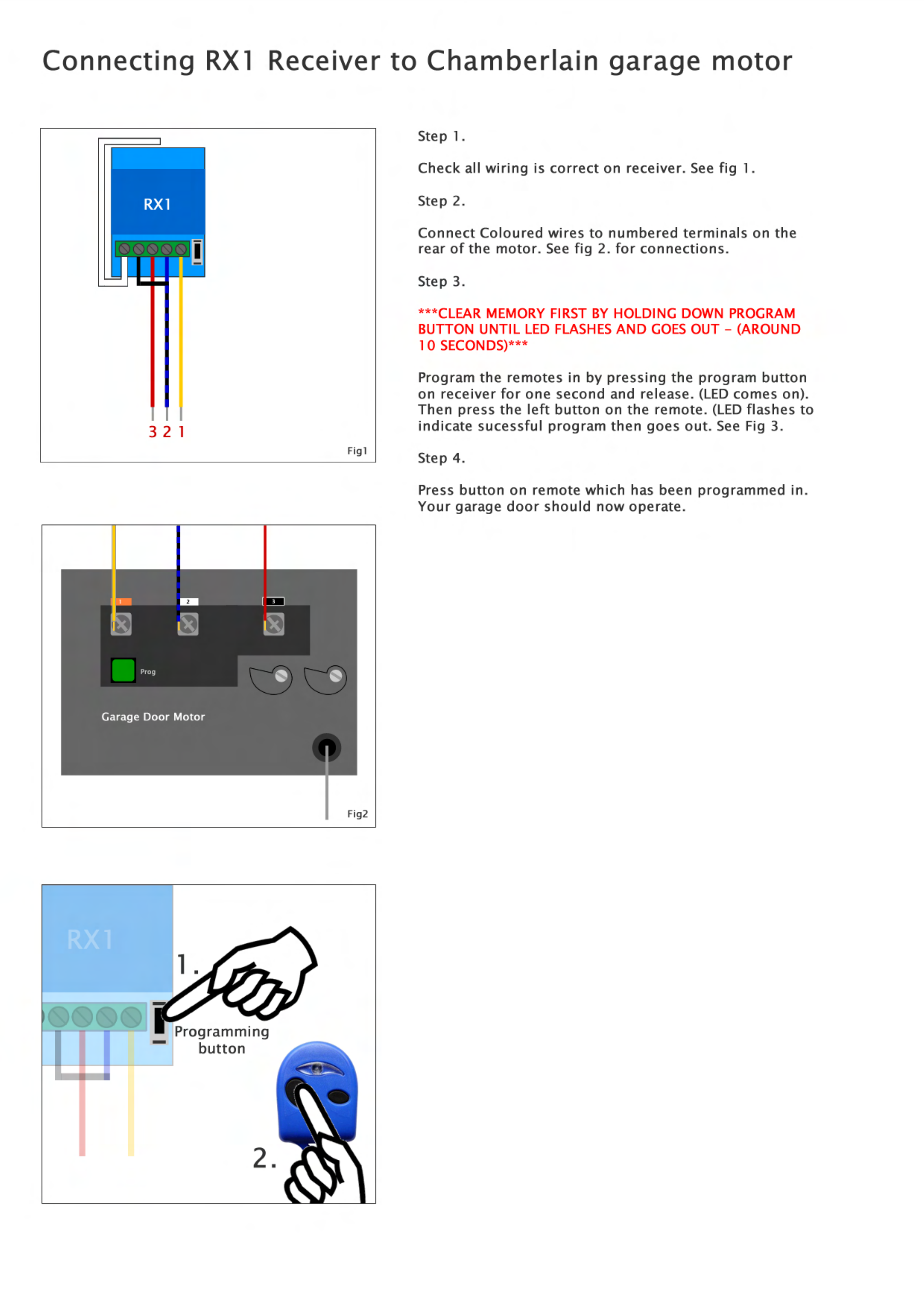 Connecting RX1 Receiver to Chamberlain garage motor
RX1
321
1
Fig1
2
3
P rog
Garage Door Motor
Fig2
RX1
1.
Programming
button
2.
Step 1. Check all wiring is correct on receiver. See fig 1.
Step 2. Connect Coloured wires to numbered terminals on the
rear of the motor. See fig 2. for connections.
Step 3. ***CLEAR MEMORY FIRST BY HOLDING DOWN PROGRAM
BUTTON UNTIL LED FLASHES AND GOES OUT - (AROUND
10 SECONDS)***
Program the remotes in by pressing the program button
on receiver for one second and release. (LED comes on).
Then press the left button on the remote. (LED flashes to
indicate sucessful program then goes out. See Fig 3. Step 4. Press button on remote which has been programmed in.
Your garage door should now operate.

* Your assessment is very important for improving the work of artificial intelligence, which forms the content of this project