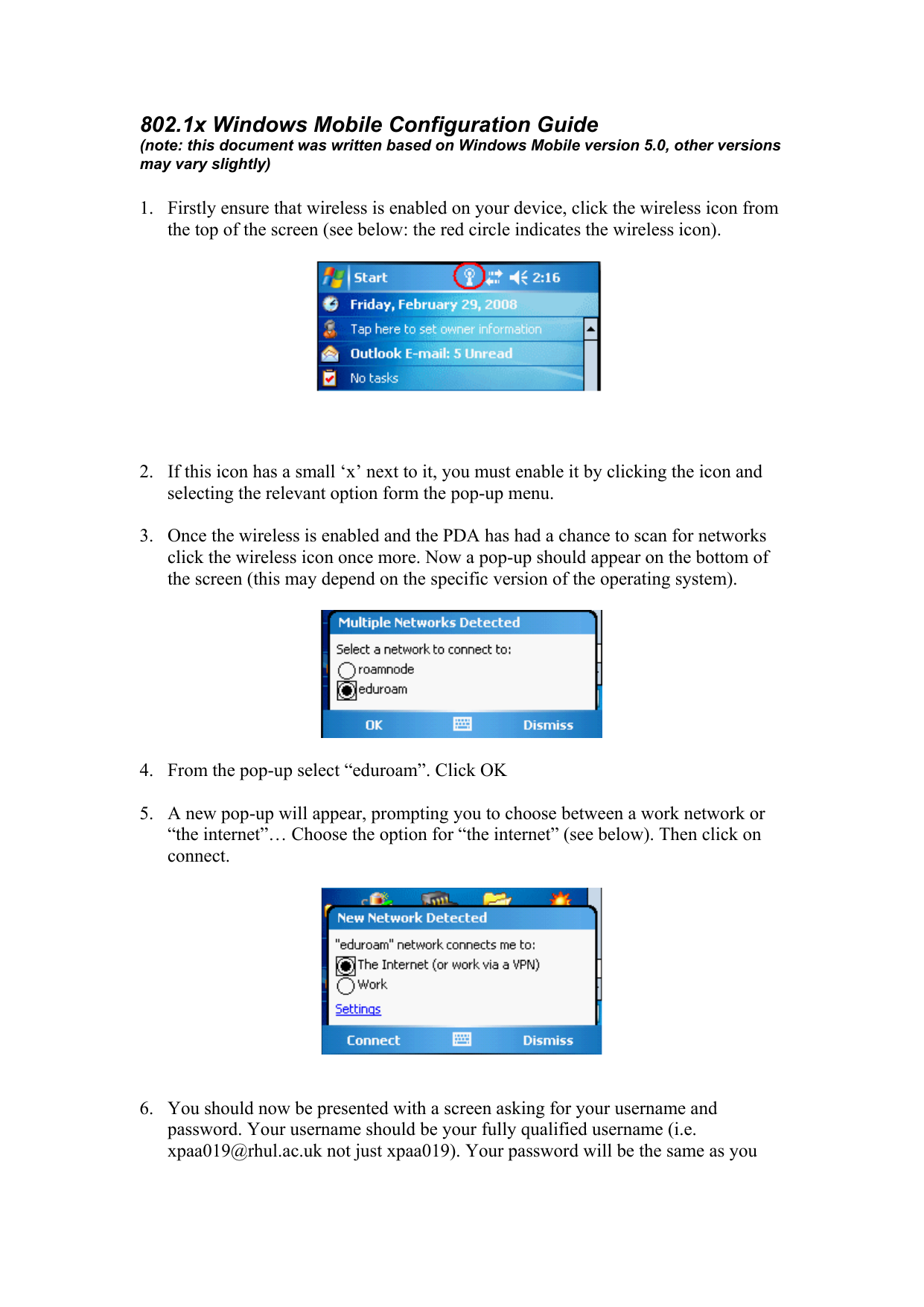 802.1x Windows Mobile Configuration Guide
(note: this document was written based on Windows Mobile version 5.0, other versions
may vary slightly)
1. Firstly ensure that wireless is enabled on your device, click the wireless icon from
the top of the screen (see below: the red circle indicates the wireless icon).
2. If this icon has a small 'x' next to it, you must enable it by clicking the icon and
selecting the relevant option form the pop-up menu.
3. Once the wireless is enabled and the PDA has had a chance to scan for networks
click the wireless icon once more. Now a pop-up should appear on the bottom of
the screen (this may depend on the specific version of the operating system).
4. From the pop-up select "eduroam". Click OK
5. A new pop-up will appear, prompting you to choose between a work network or
"the internet"… Choose the option for "the internet" (see below). Then click on
connect.
6. You should now be presented with a screen asking for your username and
password. Your username should be your fully qualified username (i.e.
[email protected] not just xpaa019). Your password will be the same as you
use to log into your computer or email. Leave the domain field blank. Then press
OK.
7. You should now be connected to eduroam.

* Your assessment is very important for improving the work of artificial intelligence, which forms the content of this project