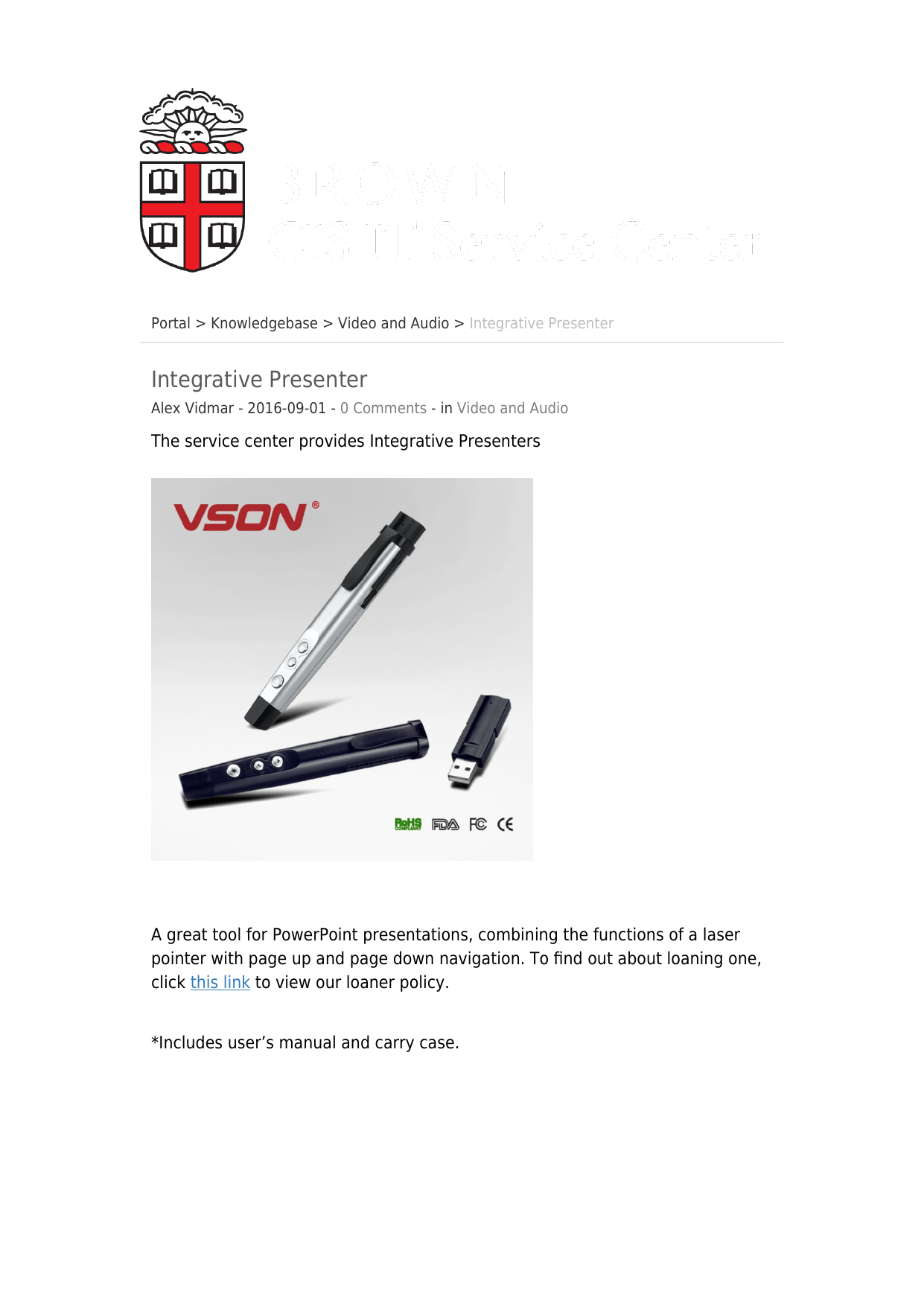 Portal > Knowledgebase > Video and Audio > Integrative Presenter
Integrative Presenter
Alex Vidmar - 2016-09-01 - 0 Comments - in Video and Audio
The service center provides Integrative Presenters
A great tool for PowerPoint presentations, combining the functions of a laser
pointer with page up and page down navigation. To find out about loaning one,
click this link to view our loaner policy.
*Includes user's manual and carry case.
Integrative Presenter
Content:
Storage bag
Transmitter
USB Receiver
AAA Battery
Instructions:
Take the USB receiver out of the transmitter and connect it to the
computer
For optimal performance, please place the receiver at least 15 cm from all
electrical devices.

* Your assessment is very important for improving the work of artificial intelligence, which forms the content of this project