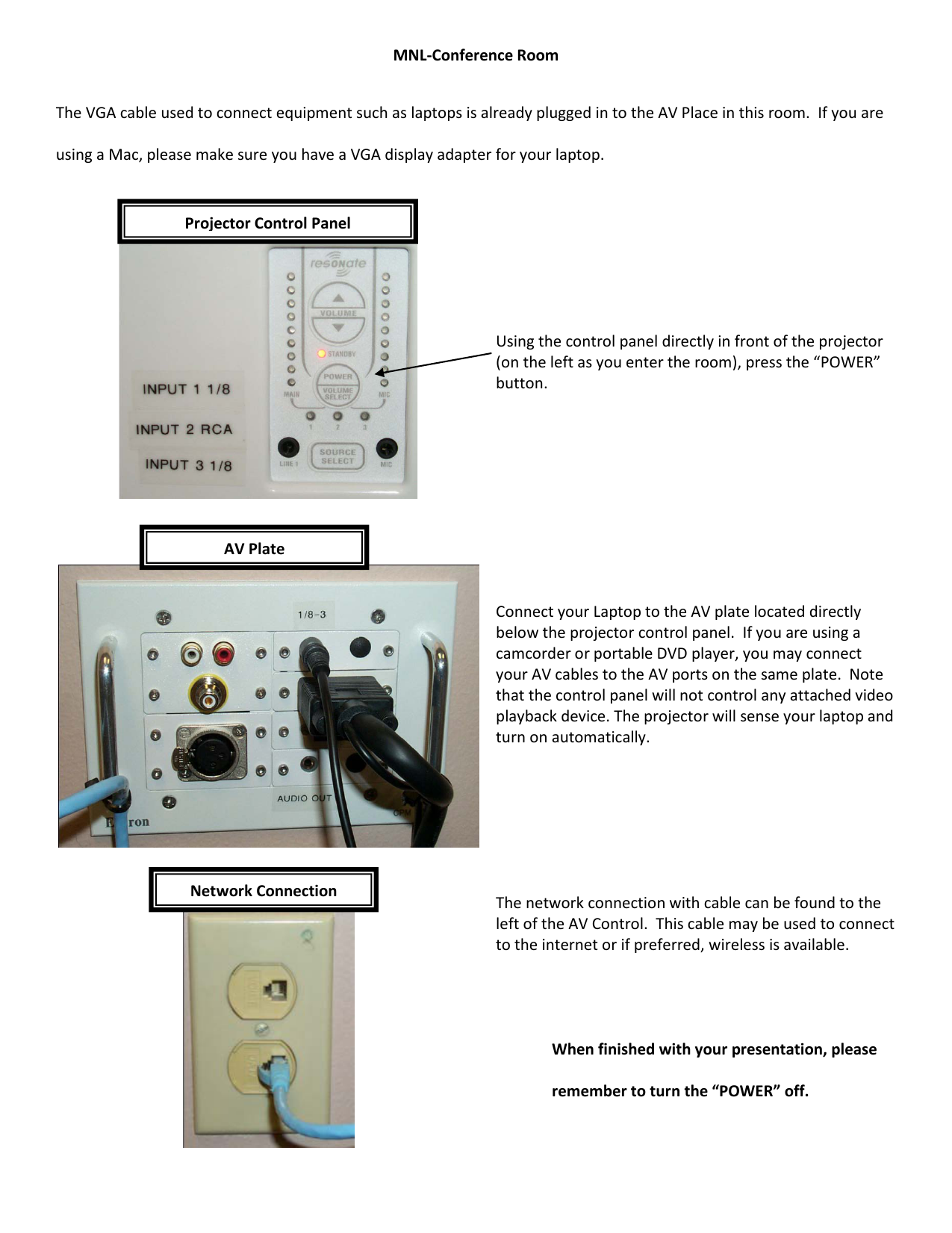 MNL-Conference Room
The VGA cable used to connect equipment such as laptops is already plugged in to the AV Place in this room. If you are
using a Mac, please make sure you have a VGA display adapter for your laptop.
Projector Control Panel
Using the control panel directly in front of the projector
(on the left as you enter the room), press the "POWER"
button.
AV Plate
Connect your Laptop to the AV plate located directly
below the projector control panel. If you are using a
camcorder or portable DVD player, you may connect
your AV cables to the AV ports on the same plate. Note
that the control panel will not control any attached video
playback device. The projector will sense your laptop and
turn on automatically.
Network Connection
The network connection with cable can be found to the
left of the AV Control. This cable may be used to connect
to the internet or if preferred, wireless is available.
When finished with your presentation, please
remember to turn the "POWER" off.

* Your assessment is very important for improving the work of artificial intelligence, which forms the content of this project