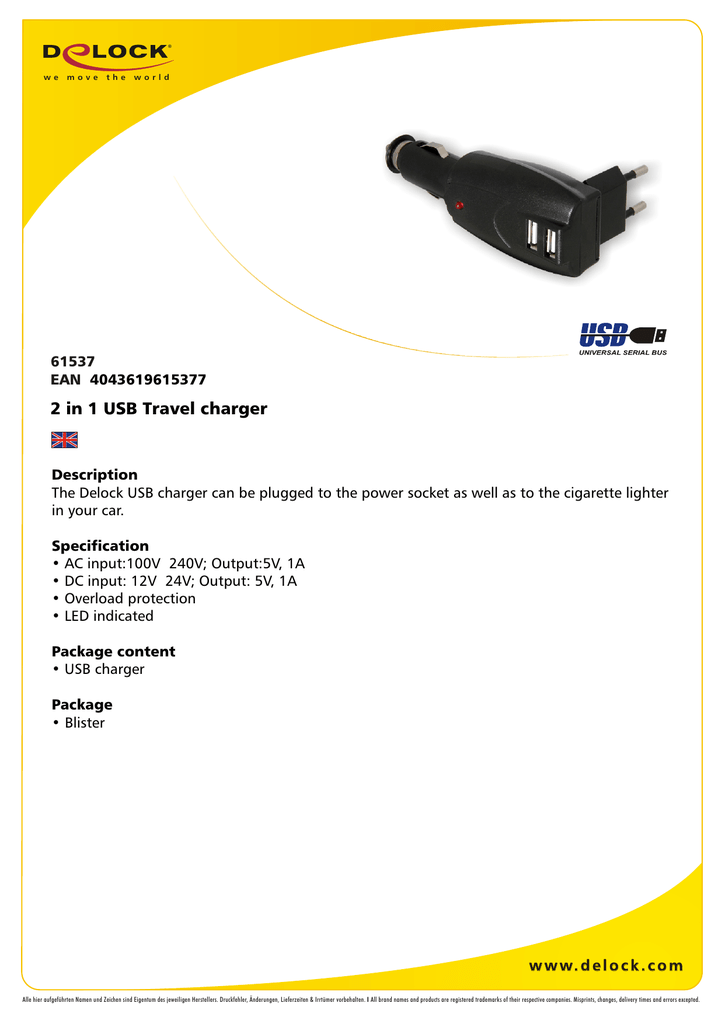 ®
we
move
the
world
61537
EAN 4043619615377
2 in 1 USB Travel charger
Description
The Delock USB charger can be plugged to the power socket as well as to the cigarette lighter
in your car.
Specification
• AC input:100V 240V; Output:5V, 1A
• DC input: 12V 24V; Output: 5V, 1A
• Overload protection
• LED indicated
Package content
• USB charger
Package
• Blister
w w w. d e l o c k . c o m
Alle hier aufgeführten Namen und Zeichen sind Eigentum des jeweiligen Herstellers. Druckfehler, Änderungen, Lieferzeiten & Irrtümer vorbehalten. I All brand names and products are registered trademarks of their respective companies. Misprints, changes, delivery times and errors excepted.

* Your assessment is very important for improving the work of artificial intelligence, which forms the content of this project