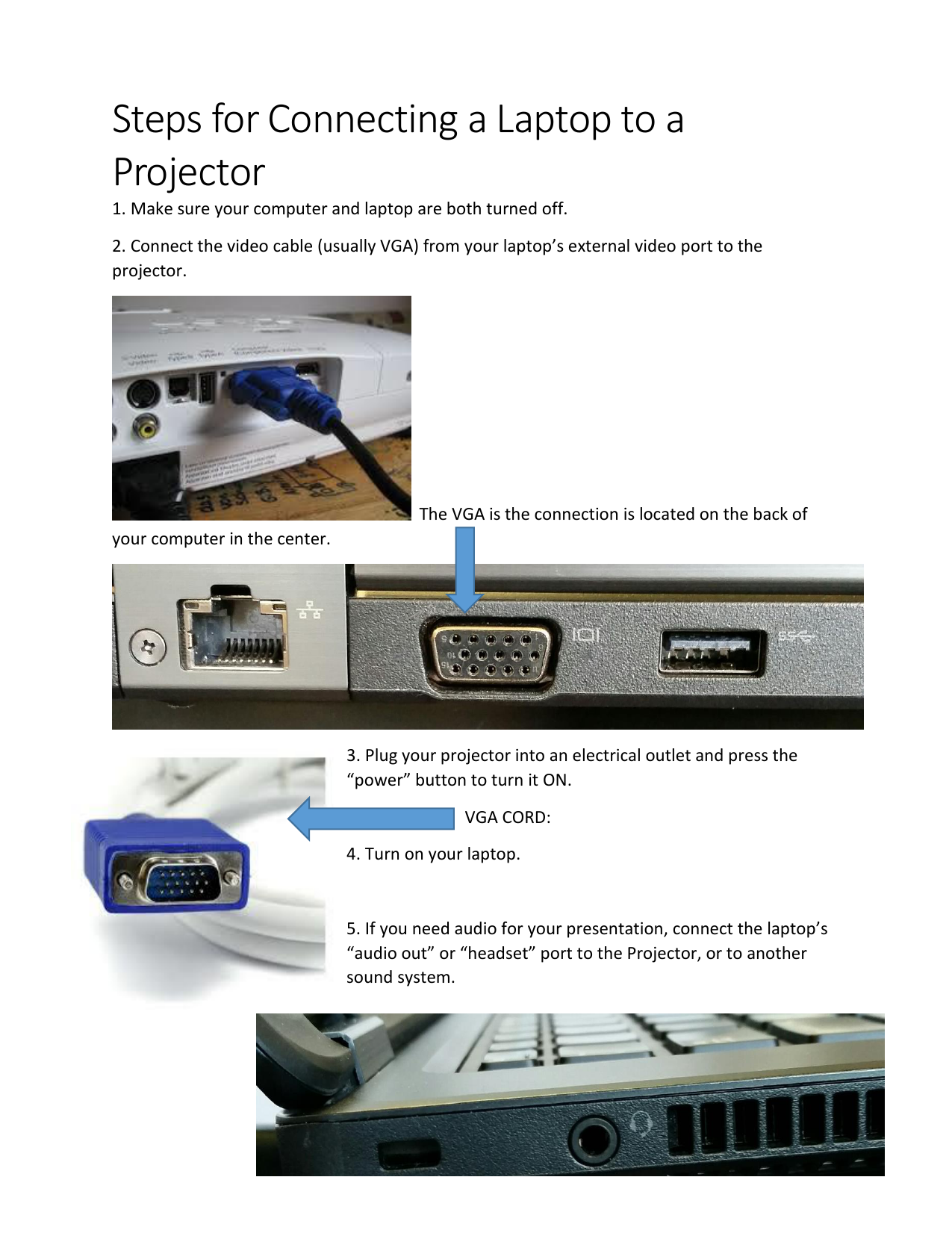 Steps for Connecting a Laptop to a
Projector
1. Make sure your computer and laptop are both turned off.
2. Connect the video cable (usually VGA) from your laptop's external video port to the
projector.
The VGA is the connection is located on the back of
your computer in the center.
3. Plug your projector into an electrical outlet and press the
"power" button to turn it ON.
VGA CORD:
4. Turn on your laptop.
5. If you need audio for your presentation, connect the laptop's
"audio out" or "headset" port to the Projector, or to another
sound system.
6. Sync the projector and laptop by holding down the FUNCTION key Function (Fn) Key and
pressing F8.
You will receive the choices above. Most of the time you will choose "Duplicate" to show both
laptop and projected screen while presenting.

* Your assessment is very important for improving the work of artificial intelligence, which forms the content of this project