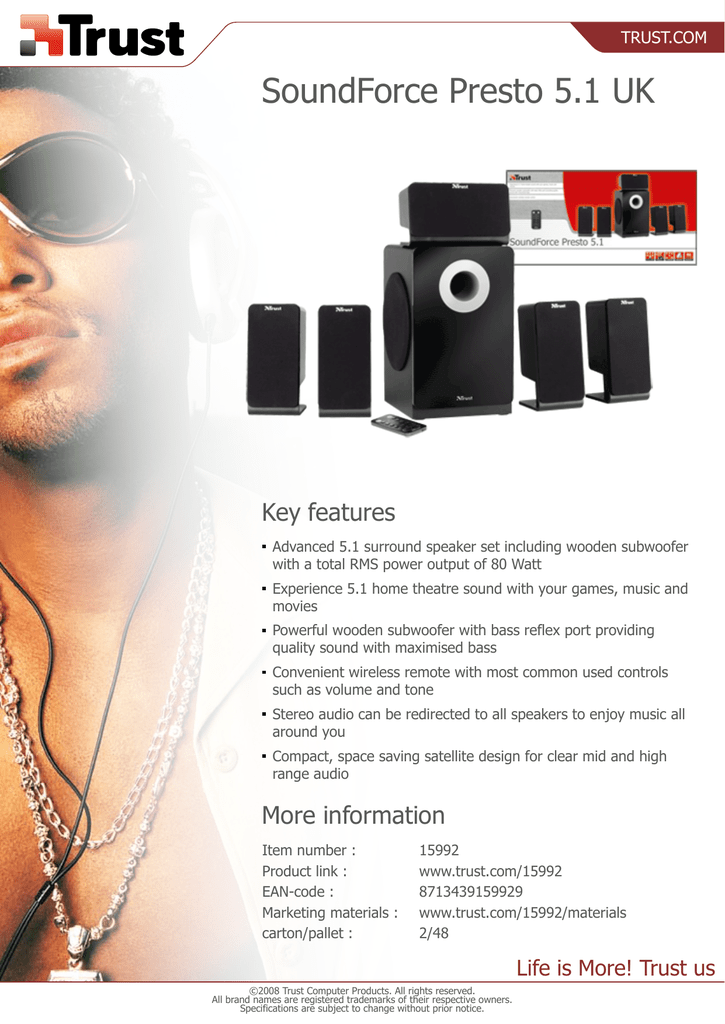 TRUST.COM
SoundForce Presto 5.1 UK
Key features
Advanced 5.1 surround speaker set including wooden subwoofer
with a total RMS power output of 80 Watt
Experience 5.1 home theatre sound with your games, music and
movies
Powerful wooden subwoofer with bass reflex port providing
quality sound with maximised bass
Convenient wireless remote with most common used controls
such as volume and tone
Stereo audio can be redirected to all speakers to enjoy music all
around you
Compact, space saving satellite design for clear mid and high
range audio
More information
Item number :
Product link :
EAN­code :
Marketing materials :
carton/pallet :
15992
www.trust.com/15992
8713439159929
www.trust.com/15992/materials
2/48
Life is More! Trust us
©2008 Trust Computer Products. All rights reserved.
All brand names are registered trademarks of their respective owners.
Specifications are subject to change without prior notice.

* Your assessment is very important for improving the work of artificial intelligence, which forms the content of this project