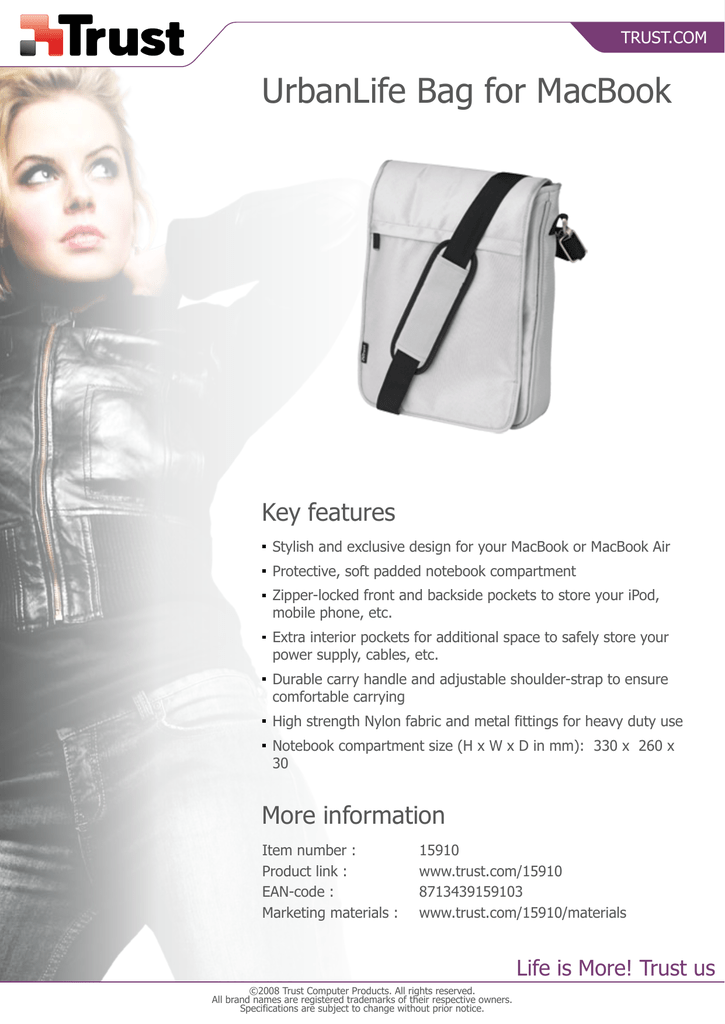 TRUST.COM
UrbanLife Bag for MacBook
Key features
Stylish and exclusive design for your MacBook or MacBook Air
Protective, soft padded notebook compartment
Zipper­locked front and backside pockets to store your iPod,
mobile phone, etc.
Extra interior pockets for additional space to safely store your
power supply, cables, etc.
Durable carry handle and adjustable shoulder­strap to ensure
comfortable carrying
High strength Nylon fabric and metal fittings for heavy duty use
Notebook compartment size (H x W x D in mm): 330 x 260 x
30
More information
Item number :
Product link :
EAN­code :
Marketing materials :
15910
www.trust.com/15910
8713439159103
www.trust.com/15910/materials
Life is More! Trust us
©2008 Trust Computer Products. All rights reserved.
All brand names are registered trademarks of their respective owners.
Specifications are subject to change without prior notice.

* Your assessment is very important for improving the work of artificial intelligence, which forms the content of this project