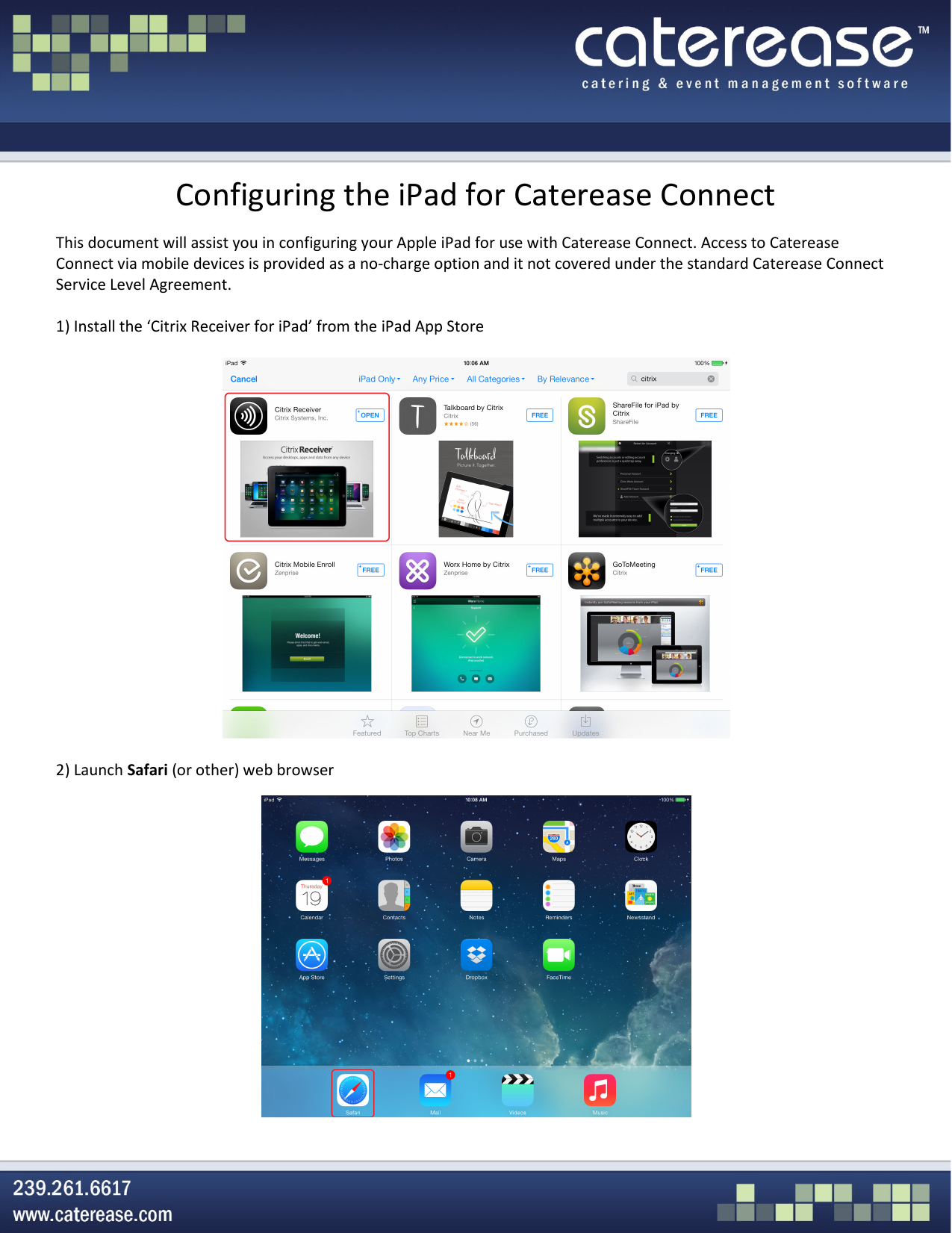 Configuring the iPad for Caterease Connect
This document will assist you in configuring your Apple iPad for use with Caterease Connect. Access to Caterease
Connect via mobile devices is provided as a no-charge option and it not covered under the standard Caterease Connect
Service Level Agreement.
1) Install the 'Citrix Receiver for iPad' from the iPad App Store
2) Launch Safari (or other) web browser
3) From the welcome screen, choose 'Get Started' under 'Set up my enterprise app store'.
3) Type and browse to https://login.catereaseconnect.com at the top of the screen
4) Your Username and Password will be your normal Caterease Connect login.
5) Tap the Caterease icon to open Caterease Caterease Connect
*Note: Depending on configuration, your icon may say Caterease A, Caterease B, Caterease G, etc.
6) Tap Open in "Receiver"
* Note: We recommend that you always launch and run Caterease in landscape mode.

* Your assessment is very important for improving the work of artificial intelligence, which forms the content of this project